Since it was launched OS Windows 8Were launched dozens of applications that allow users to customize one s main feature thereof, namely The Start Screen. One such application is the ImmersiveTaille, With which users Windows 8 can resize the Start Screen and also I can choose the position on the screen depending on your preference (top, bottom, right, left or fullscreen).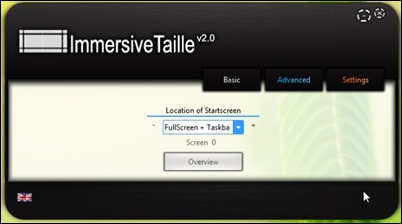 ImmersiveTaille is free si does not require installation (The portal), supports multiple languages (English, French, Spanish, Chinese, Dutch and German) and a simple interfaceEasy to understand and use.
How does ImmersiveTaille?
in tab BasicUsers can select Start Screen Display position's, The options are Tops, Bottom, Left, Right, Fullscreen + Taskbar. Changes occur once an option is selected without requiring waiting time or reboot.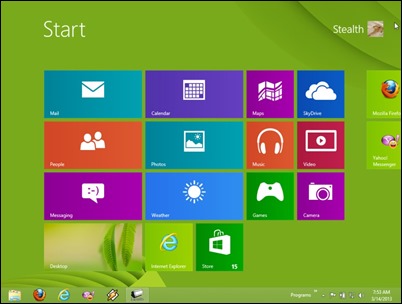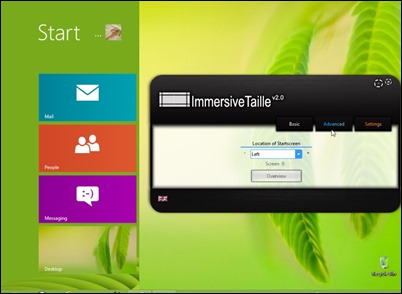 in tab AdvancedUsers can set a custom resolution for Start Screen and also can set a custom position for this, based on coordinates x and y specified therein.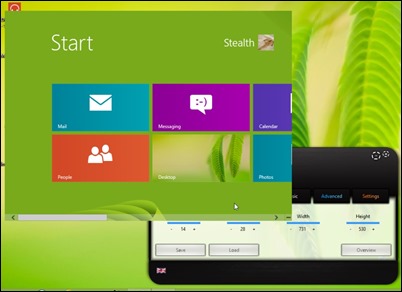 in tab Settings Users can choose to start the application with WindowsCPC, To place a icon the application in systray or to Automatic application closing set after a specified period of minimize in system tray.
Note: Application compatible only with Windows 8. To change the language, click on the flag displayed in the lower left corner.
STEALTH SETTINGS - Edit Home Screen size and position with ImmersiveTaille
Change the position and size of ImmersiveTaille's Home Screen