This summer Microsoft will leave next update important of Windows 10. "Anniversary Update"Will include many new items si UpdateVitae of some system applications and existing options on Windows 10.
The new Cortana in Windows 10 Anniversary Update
Certainly the most consistent update of 10 Anniversary Windows Update, Will receive Cortana. Microsoft continues to expand Cortana capabilities and to make it a competitor in a market which is growing and which are the main competitorsSiri (Apple) Google Now (Google) Alexa.
The screen will also be available on the Windows 10 lock screen (Lock screen) astefel that the user can ask them useful information without the need to authenticate with user and password on Windows 10. Another novelty will be present on the new Cortana, is the capability to send and retrieve notifications and text messages on your mobile phone. A very good thing, because until now only on the devices Apple could do this. This capability of Cortana will be for both Windows Phone and for Android. So you will not need to have a Windows Phone to receive notifications and text messages (SMS) on mobile phone on Windows 10.
Cortana will become a good manager for calendar and tasks. With the new capabilities you can ask Cortez "what worked last night in Excel?", e.g. Or when we receive an email with a task, it will be added directly into the calendar with a date set by the user. If that date will overlap with another task, Cortana will ask the user if he wants reprogramming.
With these updates, Microsoft wants to bring users closer to Cortana. Including with those who have not used the service before.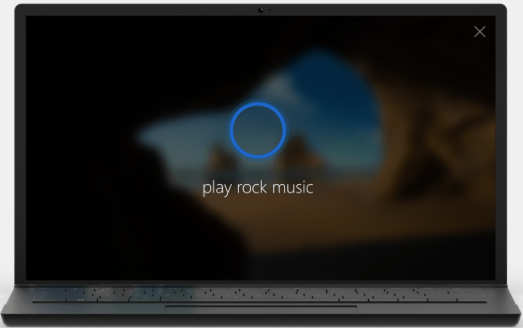 10 interaction and synchronization between Windows and Android or Windows Phone
This capability has not yet been finalized nor beta preview (Insider Preview) of Windows 10 new, but Microsoft said the new Windows 10 Cortana will drinkable and synced with Cortez present on Android and Windows Phone. Will be disadvantaged owners iPhone. Apple has allowed Microsoft to develop and offer Cortana app for iOS devices. Of course, there will be a large number of discontented. users Mac OS X They are in small numbers (at least in Romania) and iPhone owners that home or office PC / laptop with Windows 10, are many.
Cortez will send all new norificarile on mobile Android or Windows Phone Windows 10, text messages and information battery status your mobile device. For example, if I have a Samsung smartphone sync to Windows 10 the tent on Windows to display a message warning if the smartphone battery has a low energy level. While we are sure that will add even more capabilities synchronization between mobile devices and Windows 10.
And that's not all. Microsoft to show that you can copy and more popular Apple on Windows 10 will be able to read and can send text messages (SMS) via smartphone.
10 Anniversary Windows Update - Resources
Important updates coming and the resources and recommended minimum screen resolution. The new 10 Windows Mobile OEM can be installed on devices with screens inch to 8.99. Currently, the biggest screen that runs Window Mobile 10, 7.99 being inches. How 10 Windows Mobile will increase the size of display Maximum for Windows Desktop version 10, it will drop. 10 such as Windows Desktop can be installed on the device's with smaller displays. 10 Windows can be installed on netbooks with diaplay sites 7 inch lower.
Regarding the minimum RAM to install Windows 10, here or significant changes occur. Currently 2GB need a minimum of RAM, but it is very possible to allow even less to install Windows 10.
soon we will have more details on the new features, applications and changes to the Windows Update 10 Anniversary.
New in Windows 10 Anniversary Update - Minimum RAM, CPU & Storage, New Screen Sizes