If you thought (or hoped) that security issues of Java resolved with last Update, Released last week ... not lose hope for the next update. It was discovered a few days ago new vulnerability affecting all versions of Java 7Including the most recent update of it.
Last vulnerability has been discovered in reflection API and is present both in JRE plugin, JRE server and in JDK. Fortunately, the new ability exploit to take control of the system depends on how accession It permitted users.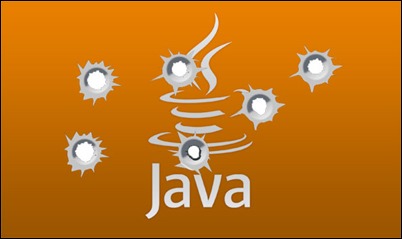 The new flaw WAS verified to Affect all versions of Java SE 7 (Including the recently released 1.7.0_21-b11). It CAN BE Used to Achieve a complete Java security sandbox bypass on the target system. Successful exploitation scenario in the web browser Requires proper user interaction (the user Needs to accept the risk of executing the potentially malicious Java application When the security warning window is displayed).
Unfortunately Java continue to be exploited by cybercriminals because it is installed on the 1 2 computers (Perhaps at a higher rate), thus occupying a leading place among the targets appealing to hackers. And Oracle He managed to create a rather bad reputation lately, due to security issues and vulnerabilities that still occur despite Security updates quite often.
If you accustomed to using Java (for different applications installedOr for a number of sites that accustomed to require Java to access and use), take great care to how use this program (I recommend using a browser separately to access sites that use Java, and disabling the Java plugin for other browsers; also does not hurt to have installed a antivirus good system). But if you do not need Java or can you be deprived of it, it is recommended uninstall it from your system (Control Panel> Uninstall a Program).
STEALTH SETTINGS - Another vulnerability found in Java
Another vulnerability discovered in Java