These days, customers with subscriptions Office 365 they had a pleasant surprise. Microsoft changed its name Office 365 in Microsoft 365, and this change came with the service Microsoft Teams. Very useful application / service during this period for companies whose employees work from home, forced by the coronavirus crisis.
Beside Microsoft Teams, widely used by companies, the new suite Microsoft 365 brings substantial improvements in Excel, Word, PowerPoint and in the other applications in the suite. It is introduced MicrosoftEditor for Outlook si Word. This new editor will help users in quickly editing texts with help artificial intelligence (AI). The application is available to both users with personal and business subscriptions.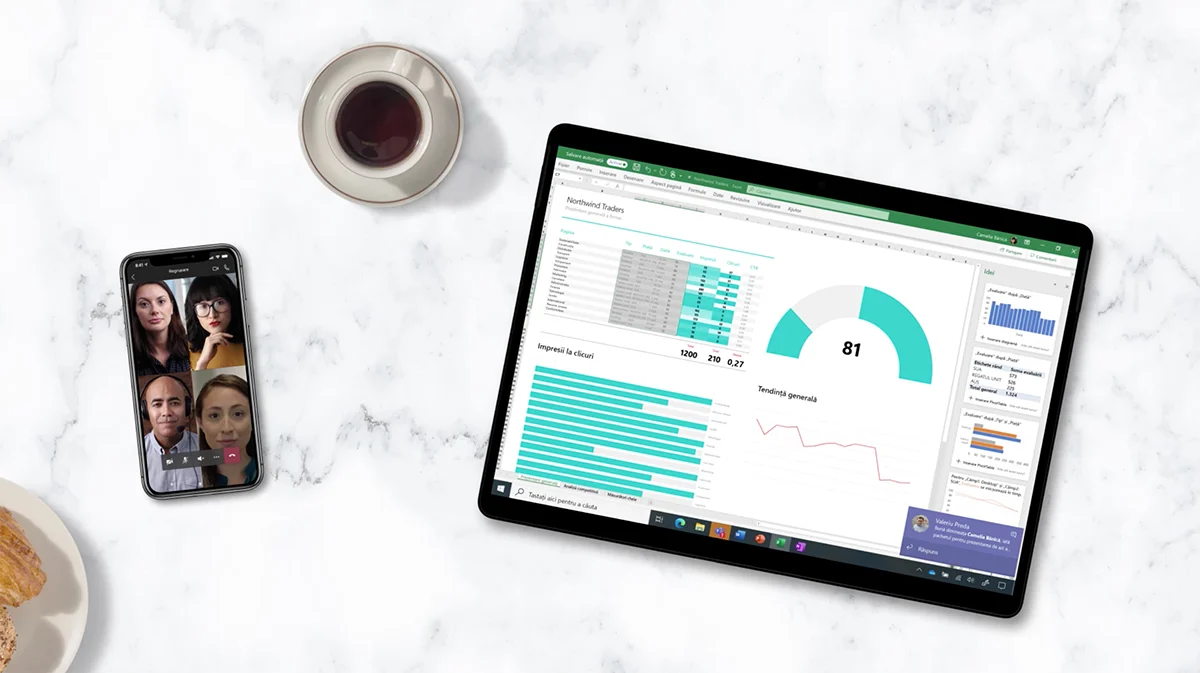 In application PowerPoint a number of new presentation templates have been introduced plus high quality photos provided by Getty Images. New update of PowerPoint will allow the application to give feedback for your presentations and to correct grammatical errors in the texts of the presentations.
In terms of productivity, applications Excel, Word si PowerPoint received templates that users can learn how to use more effectively in the distance learning process. A useful update amid the global coronavirus problem that has led to the physical closure of many schools, which are now forced to distance learning courses. Templates have been added Excel for personal financial management and reporting.
Microsoft has focused these services on the current situation, in which many companies and educational institutions have moved their activities online. There are even tutorials for parents who are often overwhelmed by technology, but who now need to know how to help their children with homework.
The parcels Microsoft 365 can be purchased from microsoft.com, starting at $ 9.99 / month (42,99 LEI) or $ 99.99 / year (429,99 LEI). Basically, you earn two free months for the annual package.