If you are tired to install a new archiver for everyone format archives met, and want a application to support all possible formats, PeaZip is exactly what you want.
PeaZip is a open source (Free) with support for both Windows and also for LinuxAnd with which you can create and extract archives compatible with both operating systems (in addition can extract and archive compatible with Mac OSX).
Archive formats for which PeaZip offers full support (Both compression and extraction) are 7Z, ARC, BZ2, GZ, PAQ, PEA, QUAD / Balz, TAR, UPX si ZIPAnd archive formats which offer only extraction support are JAR, EAR, WAR (Java), DEB, PET / PUP, RPM, SLP (Linux), DMG / HFS (Mac), ACE, ARJ, CAB, CHM, PAK / PK3 / PK4, RAR, UDF, WIM etc.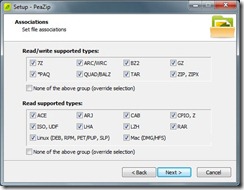 PeaZip is very easy to use (similar to popular Compression WinRAR or 7Zip) And after installation integrates both context Menu (Right click menu) in Windows as well as that of Linux (Allows archiving and unpacking directly from Context Menu).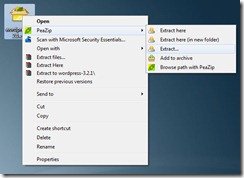 When you create archives using PeaZip, you can choose between many formatsDepending on your preference or necessity.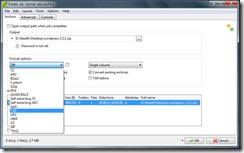 PeaZip is available to download in several versions, Those for Linux including versions DEB (Ubuntu and Debian) si RPM (for RedHat and Fedora). PeaZip is not compatible with the operating system Mac OS X.
STEALTH SETTINGS - PeaZip creates and extracts archives in all type formats Windows and Linux
PeaZip creates and extracts archives in any format Windows and Linux