Among the most visible news of the system Windows 8 it is the interface Metro of the home screen (Start Screen), this making their appearance automatically after system startup. Fortunately or not, this novelty can not be ignored by anyone.
I must admit that initially I was a little confused by the new interface and the first impulse was to look how can disable Start PageCPC. After I discovered how to customize and how easy it is to work with 8 Windows Start PageI became a fan of this small feature of Windows 8.
Customize Start Screen (Metro) in Windows 8 - Sort, Add, Delete and Access Applications.
At first, the Windows Start Page 8 contains a series of tileCEs default, but if they are not profitable (Store, Xbox Live Games, Calendar, Maps, Messaging, etc ...) their order can be modified, may be removed the Start Page or can be uninstalled all.
To change the position of a tileIs Just place cursor on it, to keep left click Press and drag the tile to where you want to move.
if you do right click on a tileAppear at the bottom of a number of options, depending on the tile where the website clicked. For example, if we want to eliminate the tile Pinball FX2 the Start Page, you just have to do right click on it and choose one of the options that appear at the bottom. Uninstall from the Start (If we want to eliminate only the Start Page), or Uninstall Uninstaller.
Options for tile vary depending on the selected application. For example, if you select the tile Google Chrome, We observe that the post management options appear: Uninstall from the Start, Unpin from Taskbar(If you already have added the taskbar) Uninstall, Open new windows (If you have already opened your browser) Run as administrator and Open file location (Open the folder in which the application is running).
To have access to the Start Page to all applications installed on the system, do right click in a free area (or use the shortcut Windows + Z), Then click on All apps.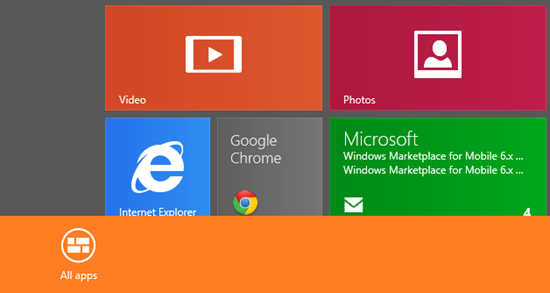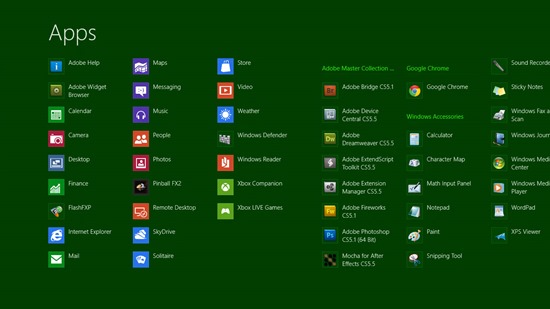 If we do not like the color or image background a Start Screenacquis, it can be changed very easily.
1. Use shortcut Win + C to open Charms BarThen click on Settings.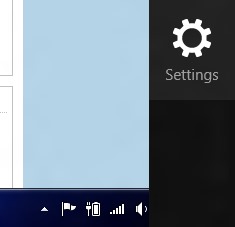 2. click 'More PC Settings".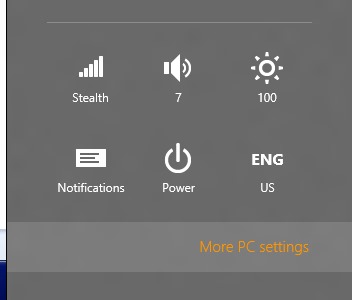 3. In PC settings > Personalize > Start screen We find color and background personalization settings for the Start Page / Start Screen.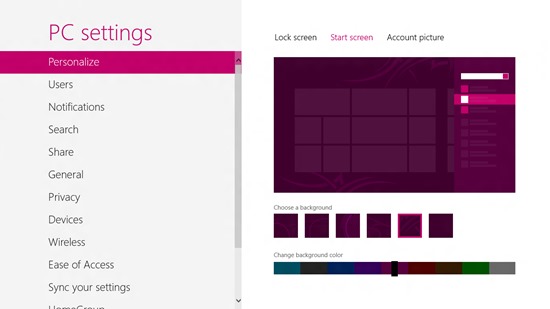 Stealth Settings – Pesonalizare Start Screen (Metro) Windows 8.
Customize Start Screen Tile sites / Page (Metro) in Windows 8 - Sort, Add, Delete and Access Applications.