About Acronis I've already mentioned one Article from 2013 When we recommend it Full backup solution Operating System Windows. Ensure a complete backup, of the kind time Machine From macOS, keeping it Image of system files, in applications and personal files On the Hard Drive.
Acronis True Image 2018, is the newest version of software launched by the company that produces it and addresses both customers Windows PC as well as macOS Mac.
In commercial version, The software brings a number of new features, including a very important one, taking into account the large number of features Windows PCAffected by The ransomware virus. Active Protection Technology, Is a security feature with the role of protecting users against attacks with Ransomware encryption viruses.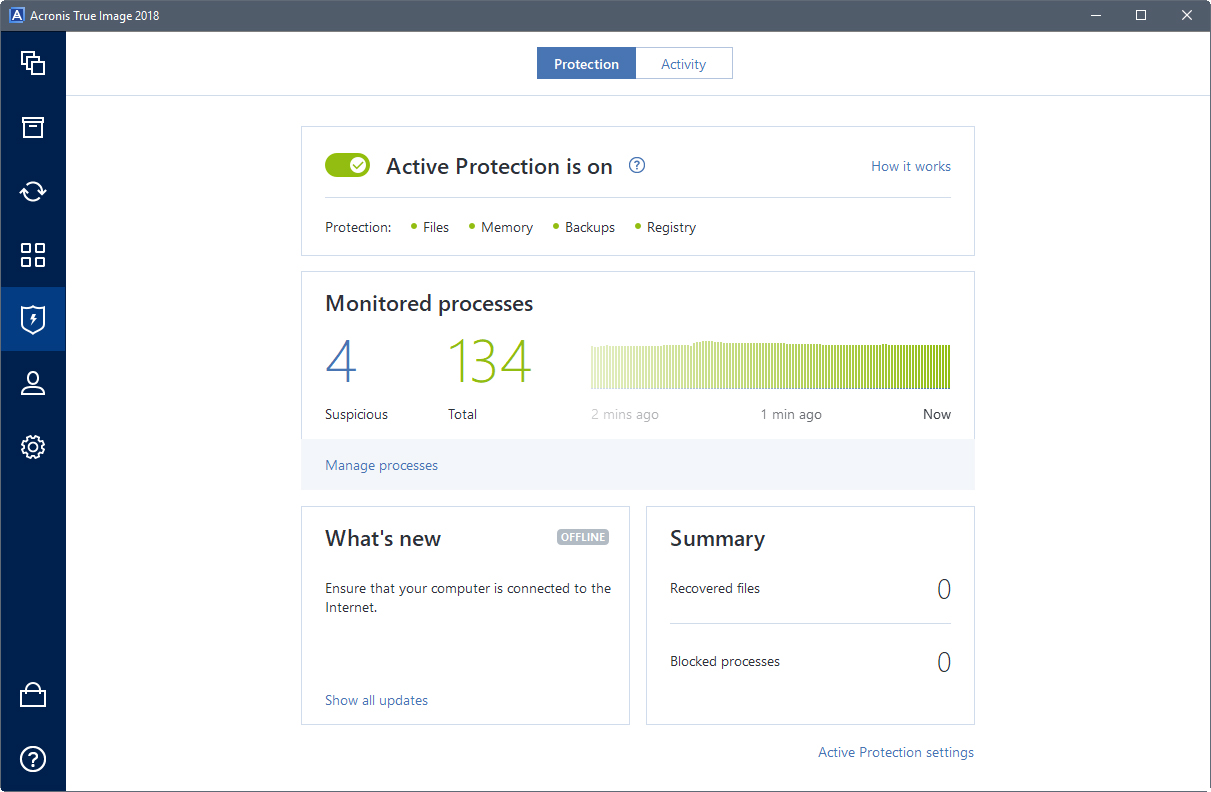 This anti-ransomware security solution protects Acronis True Image, Backup data si files of system. It is practically one Antivirus dedicated to ransomware.
accuracy Active Protection Technology does not have the 100% efficiency against this type of attack, but sincerely, no antivirus solution is safe 100%. Acronis Protection Module is set to run in the background and identify suspicious (malware) processes that attempt to encrypt data. If some of the data has already been encrypted before identification Active Protection Technology, They can be easily restored from the backup. Backup. The condition is to have a full backup of the whole Hard Drive or SSDand Backup in real time To be activated.
An interesting thing is to manage the virus files. If an ransomware has been discovered on the system, Acronis True Image 2018 will open the interface where the backup files are stored, and the list displays suspicious components of the virus. From here, they can be easily removed by the user. More of all, it is very likely that before a virus is detected, its components will be backed up by the real-time backup feature.
Backup software is very useful, especially if you work with important documents on a computer that has an Internet connection and is at risk.
Acronis True Image 2018, can be downloaded from acronis.com, and o License in the premium version (The most advanced) costs about $ 100.
Ransomware protection and backup solution for Windows and Mac