Nowadays it has become much easier to us log on different applications, services or websites using username and password of Facebook Account. If you are worried that security contuluand your Facebook is endangered because its password entry to log on various applications (eg Skype), The best would be to start generate temporary passwords for the applications. Thus, introducing temporary passwords (validated by Facebook) Instead of the real password, you Protect Facebook Account and not risk the password for it to be stolen by potential applications or malware scripts.
How can you generate temporary passwords to login into Facebook on various applications that allow logon credentials Facebook account?
log on personal account de FacebookThen click on down arrow (Top right corner) and select Settings menu displayed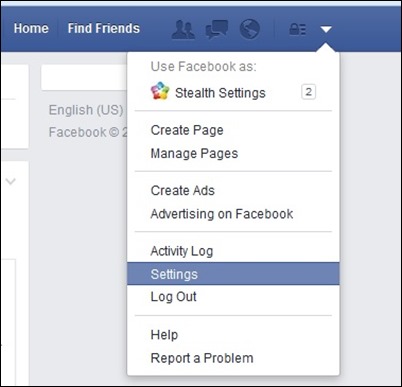 in the settings, click on the option Security displayed in the left panel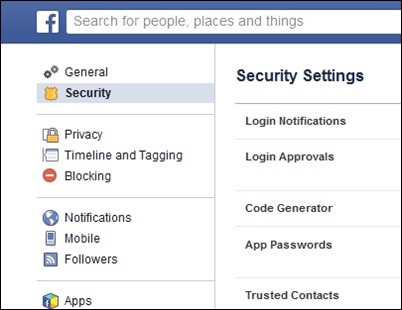 in the right pane, click on the Generate passwords app displayed in the right option App Passwords

window to generate passwords list, please click on the button again Generate passwords app for confirmation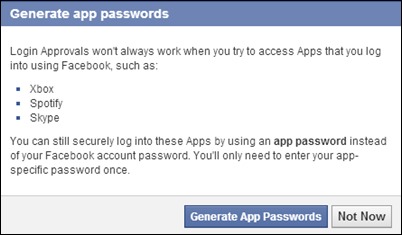 then enter in the field displayed application name for which you want to generate your password and click Generate Password
After pressing that button, Facebook will generate a Random password for the selected application, which will display once (Make sure to note to not forget). After the temporary password is generated, open the application you want to connect with Facebook credentials instead of the real password and use the password provided by Facebook.
If you wish to create temporary passwords for more applications while after the first temporary password Geren click Next Password and repeat the above steps (for a different application).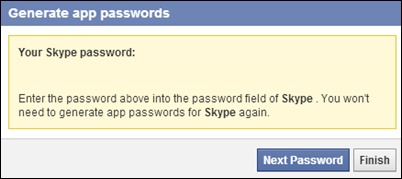 Note: Remember that temporary passwords generated by Facebook can be used only once. Whenever you want to login again in applications for which you Genre temporary passwords will need to generate other passwords, because the old ones will not work.
STEALTH SETTINGS - Protect your Facebook account by using temporary passwords to log on applications
Protect your Facebook account using temporary passwords for applications