Mobile OS They are equally (or even more) vulnerable to malware attacks as systems designed to computers (Desktop units, laptops or notebooks). mobile devices infected with malware threatening the informations si personal data users and it is their duty to ensure privacy si safety that data.
Malwarebytes Anti-Malware is a tool popular OS Windows to help users get rid of malware on computers, such as viruses, trojanii, spyware, adware and so on The good news is that now this security tool is available for On Android.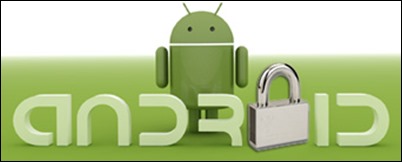 Malwarebytes for Android It allows users to quickly erase any malware The devices also supplied and their protect privacy. The application can be downloaded free from Google PlayAnd after installation activates mode live monitoring. In addition, it contains two important options, Application Manager si Privacy Manager.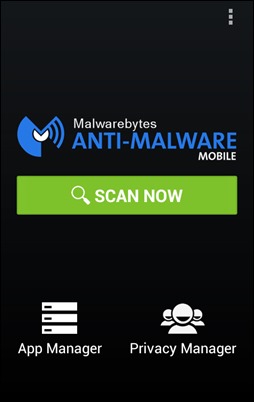 In Application Manager users may notice that applications running at a time and in tab Installed It is displayed with all applications installed in the system. Also, App Manager It enables them to discover and end users application problem (Malware) and uninstall them quickly (if applicable).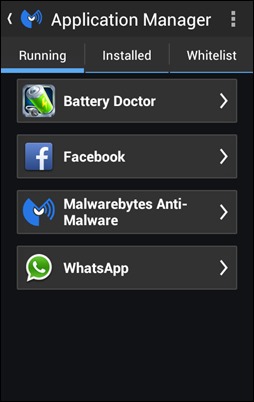 Privacy Manager allows users to identify all personal data access your installed applications (calendar, text messages, calls, location etc.) and scans applications to identify whether they use in abusively such information (in which case they can be removed quickly).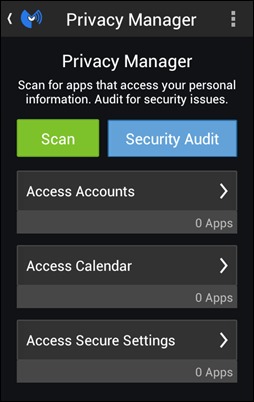 using option Security Audit from Privacy ManagerUsers can find out settings required for optimum device that can protect privacy (activation Find my Phone in account Googledisabling GPS trackingInstallation of applications only Google Play Store etc.). Again in Settings Users can schedule regular scans, active or Notifications off or view updates.
Download Malwarebytes Anti-Malware for Android.
Note: Application compatible with Android 2.3.
STEALTH SETTINGS - Protect your Android phone with Malwarebytes Anti-Malware
Protect your Android phone with Malwarebytes Anti-Malware