A common problem on mobile devices from Apple (iPhone, iPad si iPod touch) is the "disappearance" of the gallery My Photo Stream the application Photos.
This problem occurs because of an error or synchronization account iCloudOr the gallery was deleted accidentally.
To add the photo gallery My Photo Stream in Photo app. We must follow a few simple steps:
1. First we have to have Wi-Fi enabled and connected to a wireless network.
To enable Wi-Fi, go to Home screen> Settings > Wi-Fi and make a network connection wireless to which we have access.
2. From the Home Screen go to Settings > iCloud > Photos and check if the My Photo Stream option is enabled. On "ON". If it is already activated, deactivate and press "Delete".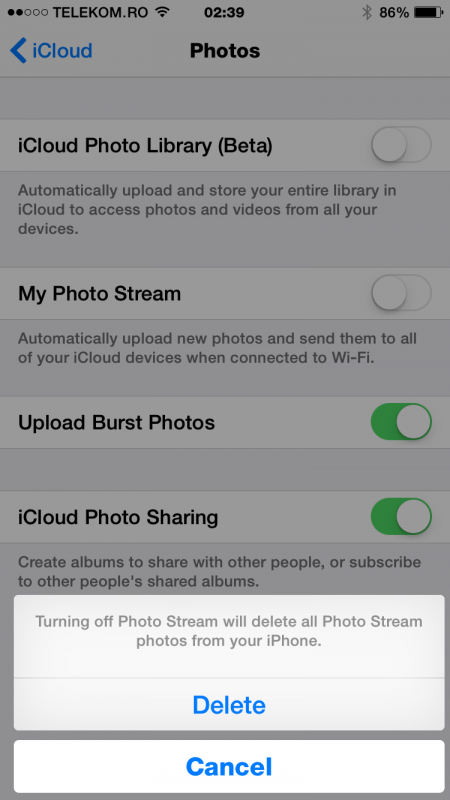 After pressing "Delete", I reactivate the My Photo Stream function.
3. Close the application Camera and we ensure that we have than 20% battery level.
4. We go to the Photo application and we will notice that the album "My Photo Stream" has appeared.
It will take a while to complete download for freeSite / uploadCPC all photos from gallery.
Recover My Photo Stream from Photos app on iPhone, iPad, or iPod touch.
Recover My Photo Stream in Photos gallery (app) if it disappeared or was accidentally deleted