A number of partition resizing programs, such as Partition Magic, do not run on Windows Vista. The good news is that Windows Vista has one tool de management party that can do this very well. More specifically, it increase or to shrink space of a partitions pe HDD without losing data.
To resize a partition on Windows VistaYou just have to follow some steps:
* Make sure, however, important data on the HDD with a backup (backup). Chances are minimal that some of the information to suffer repartitionarii.
1. click on Start Menu (In the upper left, below)
2. Right Click computer and in the menu that opens, click on Manage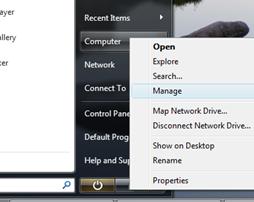 3. If the dialog box appears "User Account Control", Click on Continue
4. In the panel that opens (Computer Management), on the left below storage , Click on disk Management .
5.Acum can choose the partition you want to modify. Right click on the partition box and choose the desired operation. Shrink Volume, for decrease partition or Extended Volume, for increase space on the volume. To increase space on a partitionYou must have available unallocated space.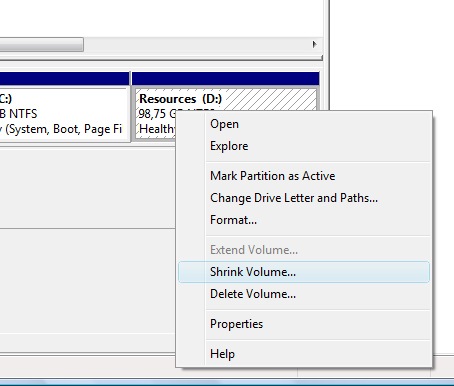 If you fail with this method, try Partition Manager (Price $ 39.96).