When working on a operating system (Whatever that is Windows or not), we tend to it customize to fit our needs or preferences. In Windows 8 customization process, although not necessarily more complicated, requires a little more time than we normally given a WindowsAnd this because modern interface, to Start Screen's and the two types of applications available to users: classical si modern.
If you're among users Windows 8 that share computer (Be it the staff, whether at the office) with others (colleagues, friends, family), most likely they do not want to modify any of settings or customizations made by you same is true for Start Screen'sEspecially if you have at least an hour for its customization, arranging tile sites applications, adding new ones for different -items (Folders, files, web pages or applications) or deleting (unpin) Tile which sites you needed.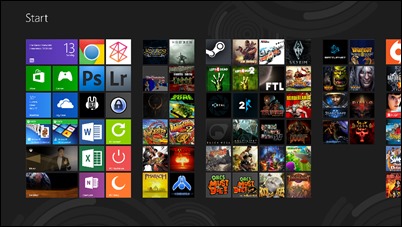 To ensure that no other user will not bother your order established by the Start Screen, The simplest solution is to use Tile Locker.
Tile Locker is a free utility with which users Windows 8 prevent the modification or tile removal sites Start Screen and also restricts deletion (Unpin) them.
How does Tile Locker?
The application has a interface extremely simple, users must give a single click on Enable for aa block functions drag & drop si right click Start Screen. Thus users will be able to make any changes to it.

If you want to do some adjustments the order established by your Start Screen, rerun the application and click on the DisableThen restart explorer.exe (And after do not forget to make desired changes reactivated restrictions).
Download Tile Locker for Windows 8.
Note: For the application to work properly it must be rolled with administrator rights (right-click> Run as administrator).
Credit @ thewindowsclub
STEALTH SETTINGS - Restrict or moving 8 unpinning tiles in Windows Start Screen tile with Locker
Restricts moving or deleting Windows tile-sized 8 Start Screen with Tile Locker