We all know that Mac systems are fairly stable and not too greets us with sudden errors as do other operating systems. However, no system developed Apple, MacOS It is not perfect, and sometimes small errors strange.
One such error is encountered by users move Bluetooth sudden stop and unable to be restarted. "Bluetooth: Not Available"Like Mac would have Bluetooth hardware.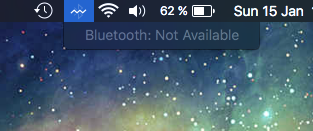 Fortunately sSuch is not a hardware error, but a system that can be solved in two simple ways.
The first method that can be solved error Bluetooth: Not Available
1. Close all your Mac. Shutdown.
2. press Power to reboot.
3. Once your Mac starts up and make specific sound, press and hold combination of keys:Alt + Cmd + R + PUntil you hear the clicking sound next system startup.
After Mac starts, Bluetooth should return to normal and you can connect and mouse, keyboard, headset or other devices.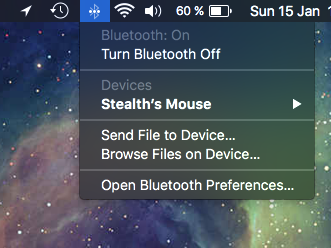 A second method to solve Bluetooth: Not Available
1. Open Finder and go to the folder:/ Library / Preferences.

2. Locate and rename the file:com.apple.Bluetooth.plist. (Com.apple.Bluetooth.plist.backup for example). You'll ask the user to enter the password you make this change.
3. Restart the system and Bluetooth should return to normal.
The problem is so common on old versions MacOS / OS X and the MacOS Sierra10.12.2.
Resolution "Bluetooth Not Available" on MacOS [How-To Fix]