Finally good news for users Facebook using Windows 8.1. People social network recently launched The official Facebook app for the new WindowsSo now users will be able to use this application in place of any other third-party applications Available to download in Windows Store.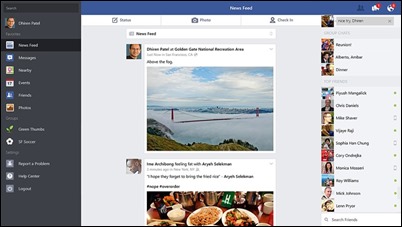 The application has interface very similar to Facebook site available online, the differences being Full and continuous display menu on the left, Search site is displayed above the menu and not the top of the 's News Feedand Sidebar right does not print ads, But Facebook chat.
Other differences between the official Facebook application for Windows 8.1 and the version on the social networking site are able application of run in background so that users can get it anytime Notifications of updates or postsand optimization these to touch (Most Buttons of application are higher than those in online version of Facebook'sWhich improves the user experience The touch).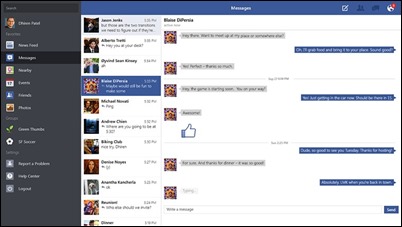 Also, Facebook application for Windows 8.1 has included Support Share (Share Charm), Which allows users to automatically attach at a e-mail pictures they are reading on Facebook.
Download official Facebook app for Windows 8.1 (via Windows Store).
Note: The application is only compatible with Windows 8.1 RTM.
STEALTH SETTINGS - Official Facebook app for Windows 8.1 has Launched
Launched its official Facebook application for Windows 8.1