Apple reconfirm this year that you are very much at privacy policy of users who use the company's devices and services. After they announced that "clean" was started in App Store, being targeted first applications and games which do not respect privacy the private data of those who download and use them with MacOS High Sierra comes with a measure of protecting the online identity of users.
This time, Apple it brings significant changes internet browseracquis Safari. Too little used, even among Mac users (in fact, Apple has stopped Safari support for Windows), even if it is one very secure and very stable browser. We have been using it for years as a default browser on Mac and we have nothing to complain about. With the update to Safari on the new one MacOS High Sierra, there is an additional reason to use this internet browser more and more when we check our mail, browsing sites that have media content, or simply looking for something on the internet.
New Safari capabilities on MacOS High Sierra
Intelligent tracking prevention
First of all, as he says Apple, the new Safari will be able to smartly prevents tracking. What does this tracking mean and what does it help or not? Then when you visit a website or when performing an Internet search through Google or when look for something on Facebook, via tracking you are storing sensitive data on advertising delivery networks. These data are then used (automatically, of course) to deliver results and commercials close to what you've been looking for. So, if you look on the internet "green bikes"And you will access a profile site in the coming days on many of advertising space of the websites you visit, or to advertise your bike. Even if you are not going to be on a profile site at that time or if you're not interested in a green bicycle.
This is possible by manipulating cookies. Information stored by the websites you access and with which you can easily track it your online behavior.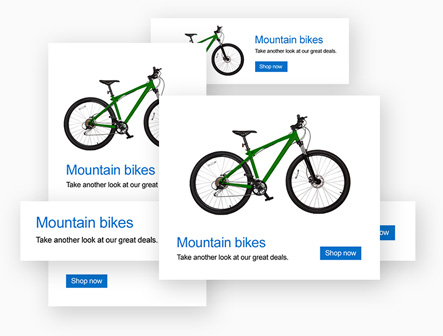 To stop such situations, the new Safari will have included a default way to prevent tracking. He will identify you advertising agencies and other entities that store user data and remove them.
As a clarification, the new feature will not be one ads blocker, but it will only use a technology that will prevent advertisers from storing personal data that will track your online behavior.
Automatically stop videos with audio
That was a really stressful thing. Go to a web page and automatically start a video or video ad with sound.
New version of Safari automatically stops videos with sound, here from the settings can be predefined the sites on which we want to start videos automatically. I don't know what anyone would want, though Apple it gives us this possibility.
Add other customized options depending on the website you are visiting.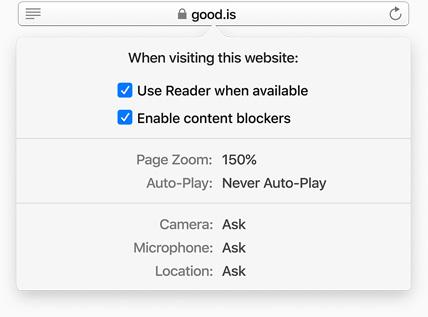 The ability to use "Reader" by default when accessing the website, blocking inappropriate content. Camera, Microphone, and Location Controls. Here you can set up auto-play for media content.
Automatic start of "Reader" mode when accessing a web page
Personally, I have been using this mode since it was first introduced to Safari. The "reader" mode removes the ads, graphics, menus, and other elements of the web page you are accessing. Leave only title and content, black on white. Easy to read.
We all know there are many sites where over-the-counter ads try to get the most nerves. We are not against advertising, but we have a problem when they become suffocating. It's no secret that sports sites are full of advertisements and ads. For these sites, there is a good Safari reader. Here's what a randomly chosen page looks like on sport.ro, without a reader enabled.
As a small bonus, video content started automatically.
Here's how the same reader web page looks.
It's like the text. In the first screen I had to do "scroll"Down to get to the title.
"Reader" can only be enabled on compatible web pages and are article pages. Not allowed to browse in "Reader" mode, this feature is not available for the index page (homepage) or for archive and category pages.
All this news will be available with the release MacOS High Sierra.
Safari with anti-tracking and new video features on MacOS High Sierra