Save Thumbnail Previw Office 2010 files (Word & Excel) in Windows 7.
In addition to the many improvements of microsoft package Microsoft Office 2010, There is also the possibility of save icons (thumbnails) Documents Word Office si Excel Office.
When we quickly looked for a document Excel or Word PC, besides filename si tagCPC (label) it can help us a lot and a preview icon of the content of the document. thumbnail Preview documents 2010 Office Word and ExcelIs a feature Microsoft introduced Windows operating systems 7. Something like thumbnail preview of fonts, I wrote about some time ago.
How can we save a Word file or Excel Office 2010 the preview icon. 
Everything starts at editing and saving the document. After which edit an Excel file or Word, We click on the button "Fillet"And then"Save As"From the left menu: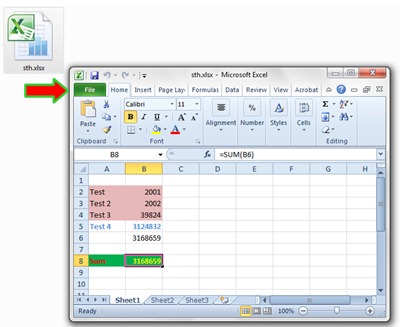 "Save As .."

Select the location on your hard drive where we want to save the file and tick "Save Thumbnail".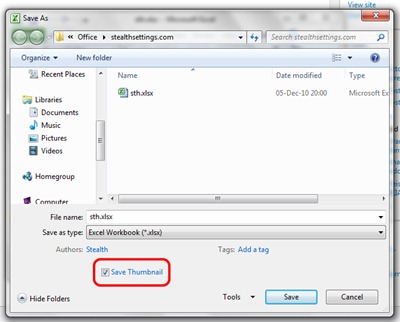 Now all you have to do is go to the folder where I saved the document or documents menu and select "More Options" (shown in the top right in picture below) but want to display large icons.

Thumbnail Preview is a very good solution for "search" when inside documents are pictures or headers. We can quickly find the document we are interested.
Thumbnail preview is only available with Microsoft Office and Windows 2010 7 for files Power point Office 2010, Office Word 2010 si Office Excel 2010.
Stealth Settings – 2010 Tutorials Microsoft Office - Excel, Word & PowerPoint.
Save icon preview Microsoft Office files Word & Excel 2010.