Snap Layouts in Windows 11 is a very useful feature in workspace management, when we need to keep applications and documents open simultaneously. More focus on multitasking and productivity.
With Windows 10, Microsoft has put more emphasis on adminworkspace registration (Desktop, Taskbar, Start Menu, File Explorer), bringing productivity features that it has developed a lot and in Windows 11.
What is a Desktop Snap Layouts in Windows 11
In everybody's language, Snap Layouts represents virtual areas in which the workspace can be divided. Thus on the screen we can view several elements of work simultaneously. We can open a document in one window, and in two or three other windows we can open applications, internet browser, File Explorer anything else that is useful to us.
In the example below I chose one snap layout with four areas in which I opened: File ExplorerMicrosoft Edge, System Settings and Word. Each area is active and you can work inside it, without having to close the others.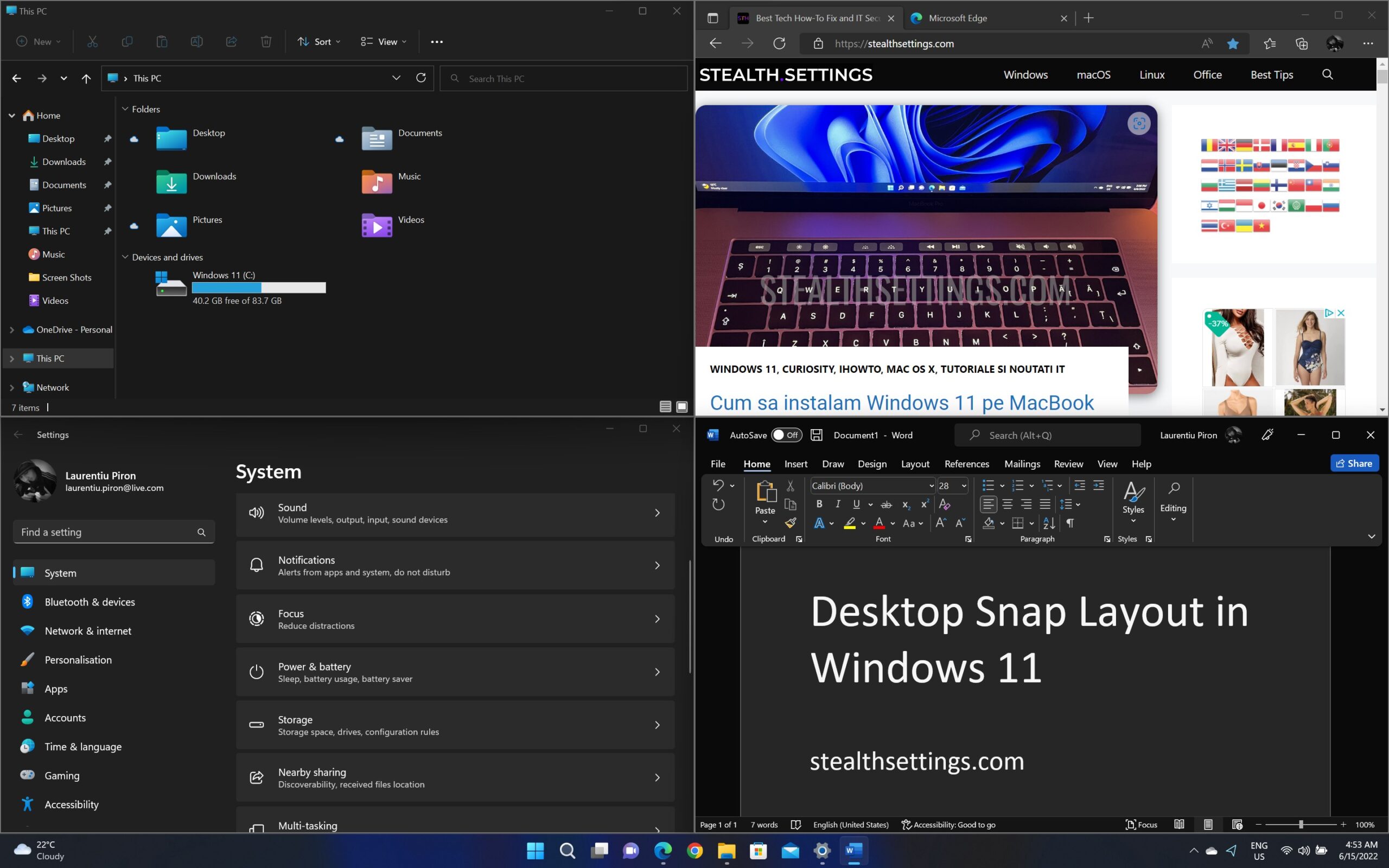 How we use Snap Layouts in Windows 11
Current version of Windows 11 BESS (Insider Preview – 25136 prerelease 220606-1236) ofera utilizator posibilitatea sa aleaga din six schemes of snap layouts, with two, three or four work areas.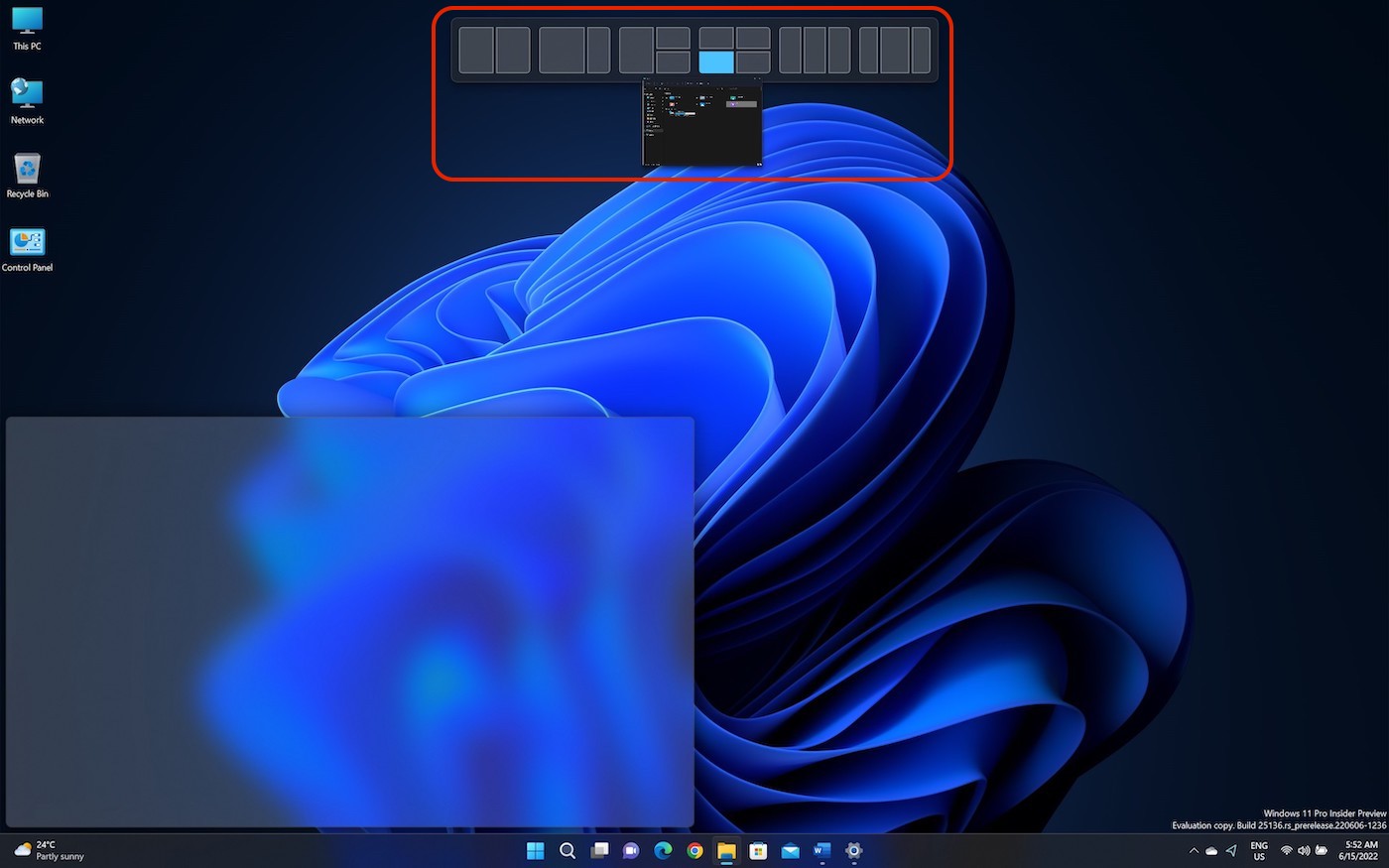 Using the key Windows (Windows Logo Key) and the arrows on the keyboard we can rearrange the work areas in several ways.
If we need more space for an application, we can choose to divide the workspace into fewer areas.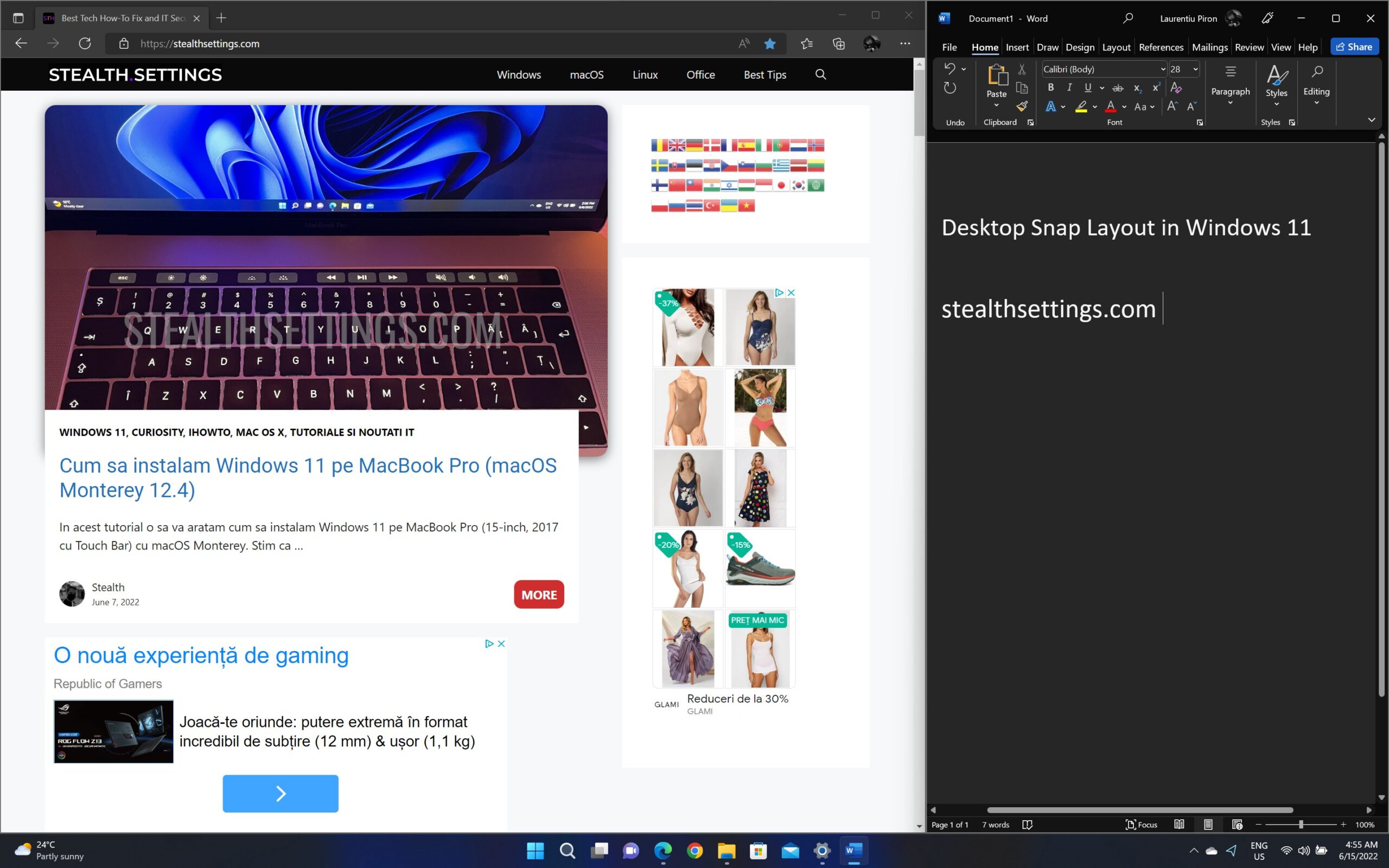 By minimizing one of the areas, the space behind it will be accessible to the user, leaving the other work areas open. The moment we open it (maximize), it will return to its place in Snap Layouts. The same thing happens if we close an application altogether. When we reopen it, it will return to the area it was in before.
All applications that are included in Snap Layouts we find them grouped on Taskbar in Snap Groups. So we can minimize all the snap areas, then make them visible again with a single click on Snap Groups in Taskbar.
This evolution of the Snap feature is very useful especially on large screen computers, where we have enough space to put all the applications we need.
The options presented above are already available on Windows 11 BESS Insider Preview.