If you're among users Windows 8 who are not big fans of Start Screen's, And you want to use the classic can Start Menu in the new operating systemFortunately for you there are plenty third-party applications which will allow, among them Start8 or Classic Shell. StartIsBack is also such an application, the bring it back to Windows 8 Start menu from Windows 7, Bundled with a range of Feature Links si customization options for it.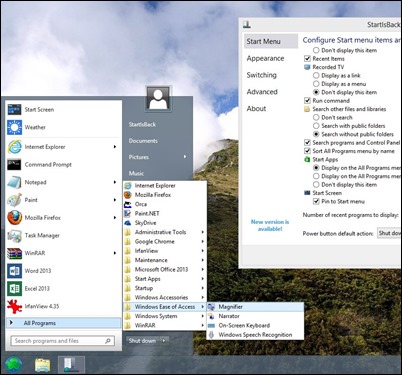 How does StartIsBack?
After installation, users can choose visual style al Start menuIncluding level transparency thereof, and Start Orb site (Can be selected from the Start button included in the application, or can be added custom buttons).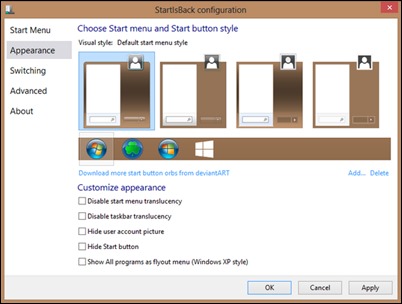 In addition, the application offers users and options such as display Desktopacquis immediately after logging, the ability to change behavior key Windowsdisabling hot-corners and so on (almost anything new feature al Windows 8 It can be reconfigured with StartIsBack).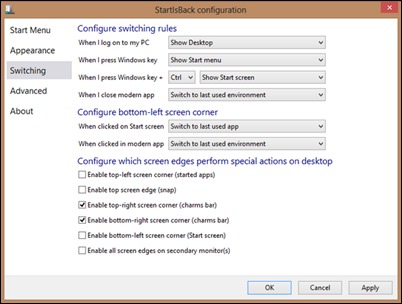 Download StartIsBack for Windows 8.
StartIsBack It is available to users in trial version (30 days), it can be upgraded to the full version for only 3$ (License 2 computers), Or 5$ (License 5 computers).
STEALTH SETTINGS - Start Menu for Windows NOTHING with StartIsBack
Start Menu for Windows 8 with StartIsBack