Valve revealed in the Game Developers Conference, a new hardware accessory for televisions. It is called Steam Link Easy access and wishes video games on a PC with Steam on any TV in the house. The new device will have functionality In-home StreamingThat promises high resolution and framerate at a fairly low price.
New Steam Link resembles more a device type chromecastThan with a micro-console. It not only has the ability to communicate with Steam and no other functionality. The only function is to play a video stream transmitted from a PC to a TV in another room. We do not have details of the hardware included in the link, but we can see from the outside what connectivity options include. Steam Link provides three USB ports, port HDMIA charging socket and connects to the network by Ethernet.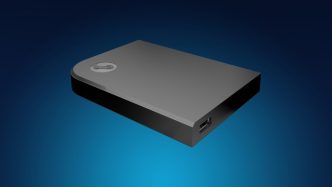 Linking the network cable is needed to ensure low latency and stream video in Full HD and 60 frames per second. Since we are talking about local connections, Gameplay should be fluid, and the video quality performance. Link Steam Valve says no configuration required, as it can automatically detect the network PCs. Also, it is compatible with all versions of Steam, which can be linked to PC operating system Windowswith Linux, Mac OS X or even Steam OS.
All processing is done on the main PC, so the level of detail and video stream will be limited by its capabilities. For a product so simple, Valve requires a corresponding price: 50 dollars. It comes without Steam controllerWhich will be released in November, along with new Steam Machinery.
Those who want to have some casual gaming experience on the TV in the living room will not have expensive systems now need to play games on the main computer. Valve has not announced when it will be released Link, confirming however that we will be able to buy in 2015.
Steam Link, a new hardware accessory for video games