When you delete a file or folder on computer hard driveIt does not disappear completely. Basically, this action does not erase only links by location those files / folders OS, But may be formed in place with the aid of recovery programs (But files / folders can not be recovered if override old data over them).
If you do not want deleted data be recovered and want to make sure they disappear completely from the hdd, The safest method is to use programs destroying that data (file shredder). Such programs override Random bits of data plague sectors containing the files you want to delete, making it impossible to recover them.
Securely is a free for Windows it offers users the ability to completely delete files and folders in the systemWithout that they can not be recovered later.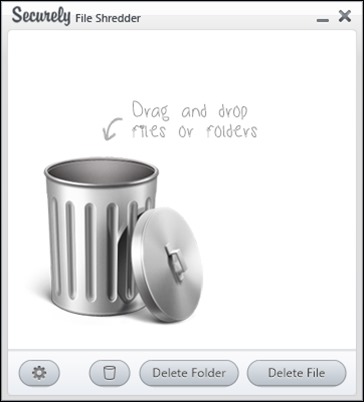 Cu Securely You can choose to delete individual files or folders containing several types of files (pictures, videos, documents, etc.). application interface is simple and easy to use. All you have to do is launch Securely and drag (drag & drop) Over this files you want to delete. You can also use the buttons Delete File or Delete folder (Recycle Bin icon destroy all existing data in Windows Recycle Bin).
Securely comes with 4 algorithms different data destruction. To choose one of these, please cllick on Settings icon displayed in the lower left corner of the application, then select Deletion methods. All the settings you can activate the application to automatically run start Windowscommunity.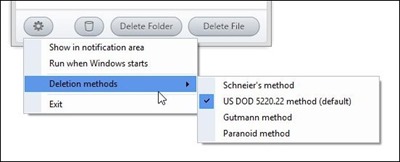 Note: Compatible with Windows XP, Windows Vista, windows 7 yes Windows 8/8.1
STEALTH SETTINGS - Completely erase files & folders from your PC using Securely
Delete completely and without possibility of recovery of files and folders on your computer using Securely