For many this warning might seem like a joke, and a bad one yet over. Given that Windows 8.1 was released not even a year ago (October 17 2013) And microsoft announced that support for Windows 8 ends only in 2018 (And extended support in 2023), ending support for Windows 8.1 in May 2014 (Ie in a few days) it seems inconceivable. But unfortunately (at least for the part of users) is true.
Although end support for Windows 8.1 not announce official, microsoft hurry users of operating system install 8.1 Windows Update to the first Patch Tuesday from MayCurrent year, announcing that after this date, those who have not yet installed that update, will not receive system updatesincluding Security updates, They are considered not applicable.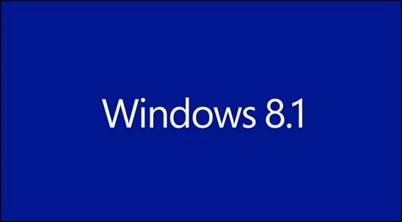 Starting in May Patch Tuesday 2014 and beyond, if this 8.1 Windows Update is not installed on your computer, all future Windows Updates, Including the Security Patches Will Be Considered as being not applicable to your system and NOT be Offered to your computer.
8.1 Windows Update comes with a number of November Feature Links si system changes, And the vast majority of users have already installed this update to take advantage of them. But there are also users who Install the update was so far unrealized, even if microsoft made changes both in the update package (KB2919355) And in Windows Update client to solve the problem. Conclusion support Windows 8.1 in May 2014 will mean that users could not install 8.1 Windows Update due errors not related to them will remain with vulnerable systems because they will not receive any Windows update (Whether they are critical or not).
Note: Windows users 8 did not upgrade to Windows 8.1 will continue to receive updates and security system, even if they have not installed Windows 8.1 Update.
STEALTH SETTINGS - Support for Windows 8.1 ends on May 2014
Support for Windows 8.1 2014 ends in May!