Theme Info: Widget ready , Centered on page, 2 sidebars on right on all views, header image, red background.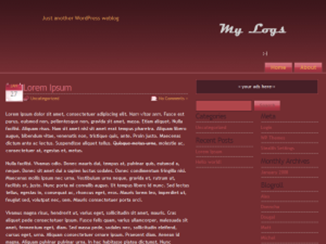 "Tantra v. 0,69"Is developed for WordPress 2.2. * & 2.3. * And may not work properly with others old versions of WordPress.
Preview : Tantra v0.69 – download and more info. / bloggerguide.net.
-
know. could be better but it's not so bad either :-)
Tantra 69 @ stealthsettings.com :) - New WordPress Theme