Although Windows 8 gathered a good number of admirers since its launch, there are still many users who do not want to give up Windows 7, Although some utilities / issues / feature links the new operating system Windows they winks. This is the case with Task Manager in Windows 8That many users and would like it in Windows 7Because the display mode information and new modern designSomething more pleasing to the eye than the old Task Manager, remained unchanged for nearly a decade.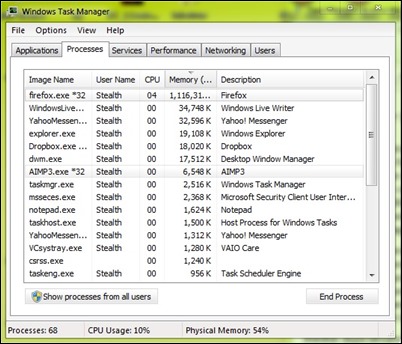 DBC Task Manager is a free utility that resemble Task Manager in Windows 8 and can be used on operating systems Windows 7 si Windows Vista. The tool is portable (does not require installation) And can be launched from anywhere in the system (even on a USB device). Also, DBC Task Manager Task Manager does not replace the original and does not affect system files Windows, so it can be used without problems, even if only for testing.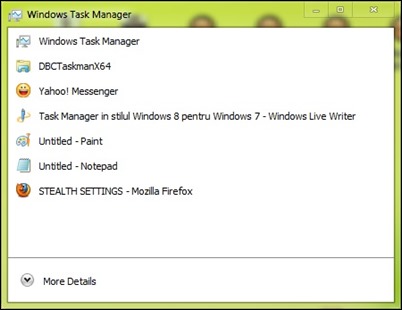 Immediately after launch Task Manager displays a DBC interface 8 similar to Windows Task Manager (which are listed only applications running) And viewing detailed information users need to click on the button More Details.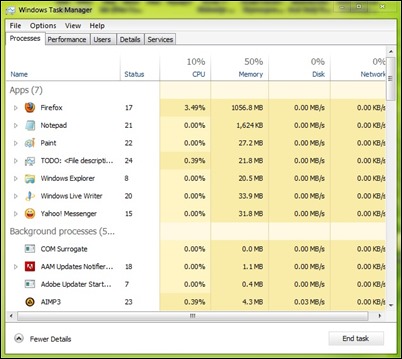 The application is available both for the edtiile 32-bitAnd for those 64-bit.
Note: DBC Task Manager shows not all the functionality of Windows Task Manager's 8 (no Restart Explorer option and no ability to manage startup programs). Also, the utility is still in pre-beta stage, so it is not completely stable.
Credit @ neowin.net
STEALTH SETTINGS - Windows Task Manager for Windows 8 7 style
Style Windows Task Manager in Windows 8 7