If you own several devices Apple, in this article you will discover a top 5 advantages of using it Safari on devices Apple (Mac, iPhone si iPad). Performance, security and confidentiality are just some of the great advantages you get with Safari, on the devices in the ecosystem Apple.
This article is especially useful for users who own several devices Apple. You will discover the five main advantages of using it Safari pe Mac, iPad si iPhone, including perfect integration with the ecosystem Apple, fast performance, advanced privacy protection features, simple and intuitive design and extensive web standard support. Whether you are a beginner or an advanced user, Safari it can be a choice excelent for web browsing.
Top 5 advantages of using Safari on Apple devices (Mac, iPhone, and iPad)
When it comes to browsing the web, choosing the right browser can make a big difference. If you are a user of Mac, iPad or iPhone, there is an option excelavailable entity: Safari. This web browser, developed by Apple, comes with a number of features and advantages that make it a popular choice among device users Apple.
Integration and synchronization with all devices Apple
Safari offers a perfect integration with the ecosystem Apple. Safari is the default web browser on Mac, iPad, iPod touch si iPhone, so it works perfectly with other applications and services Apple, Such as iCloud, Siri, AirDrop And with Handoff.
If you have the same Apple ID on all devices and synchronization Safari activated in iCloud, you will have access to everything bookmarks, reading list and internet browsing history, on all devices. Another important feature is that Safari can sync your open tabs between your devices Apple, which means you can start browsing on Mac and then continue from iPhone or iPad, without losing any of the open tabs.
By function Handoff, you can take over Mac web pages open with Safari pe iPad or iPhone. These will appear in Dock pe MacBook or Mac..
Among the great advantages of using Safari on devices Apple, it also includes password synchronization. Safari integrates perfectly with Keychain, Which is the password and authentication data manager devices Apple. This means you can save your passwords and login information in Keychain si Safari will automatically synchronize data with other devices.
Advanced privacy features
Among the great advantages of using it Safari on devices Apple, is definitely the privacy of users when browsing the Internet.
Safari has a number of advanced privacy protection features, such as preventing tracking and blocking third-party cookies. Users can also use strong passwords generated in Safari. These passwords will be automatically saved in Keychain to be used later, on all devices.
Prevent Cross-Site Tracking si Hide IP Address for trackers are privacy functions that must be activated by the user Safari.
"Your IP address can be used to determine personal information, like your location. To protect this information, Safari can hide your IP address from known trackers"
These privacy features are available in Safari for Mac, iPhone, iPad and iPod touch.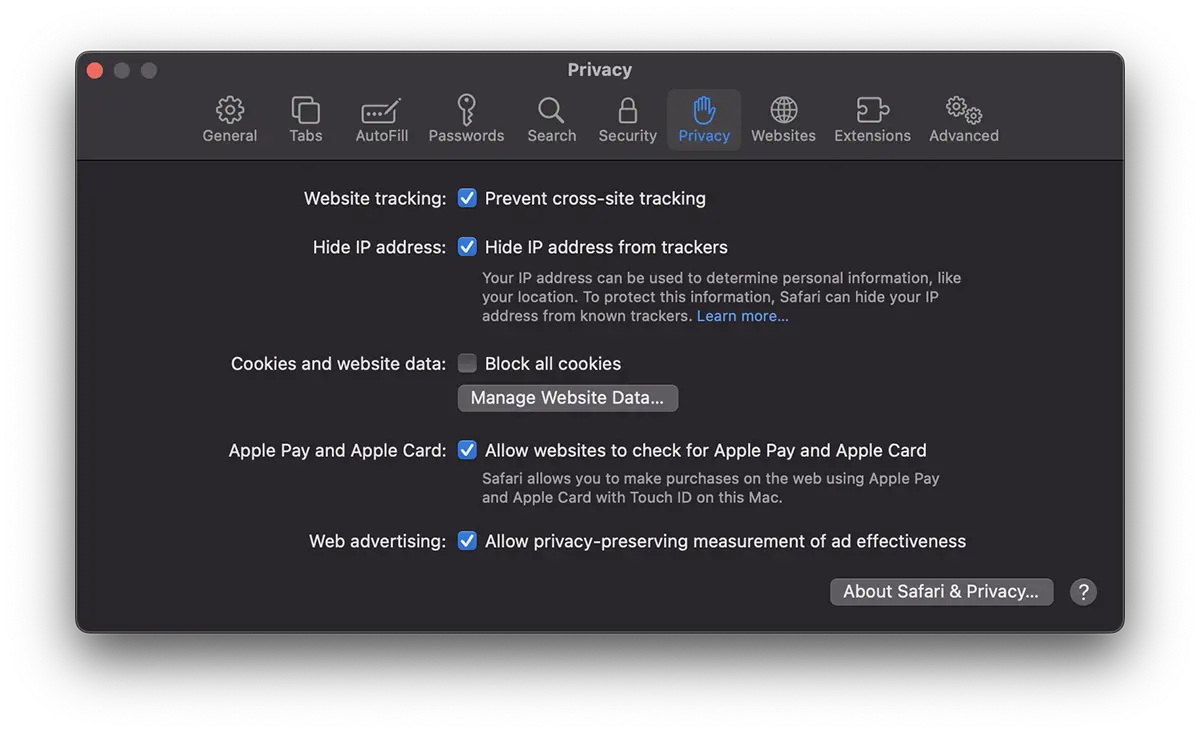 Performance and reduced battery consumption
Being a browser created by Apple for your own devices, it's no secret that performance is one of the great advantages of using it Safari on devices Apple.
Safari is a very fast and efficient web browser, especially on MacBook, iPhone si iPad, where the resources CPU and RAM, must be in perfect balance with the energy consumed. The use Safari it can reduce your laptop's power consumption and extend battery life. In addition, you will not encounter errors or slowdowns while surfing the Internet.
Simple and intuitive design
Like any product Appleand Safari it offers an interface and options that make it intuitive and easy to use. From the option of AutoFill for contacts and bank cards, and up to the positioning of tabs and the web address bar, on iPhone, iPad or Mac.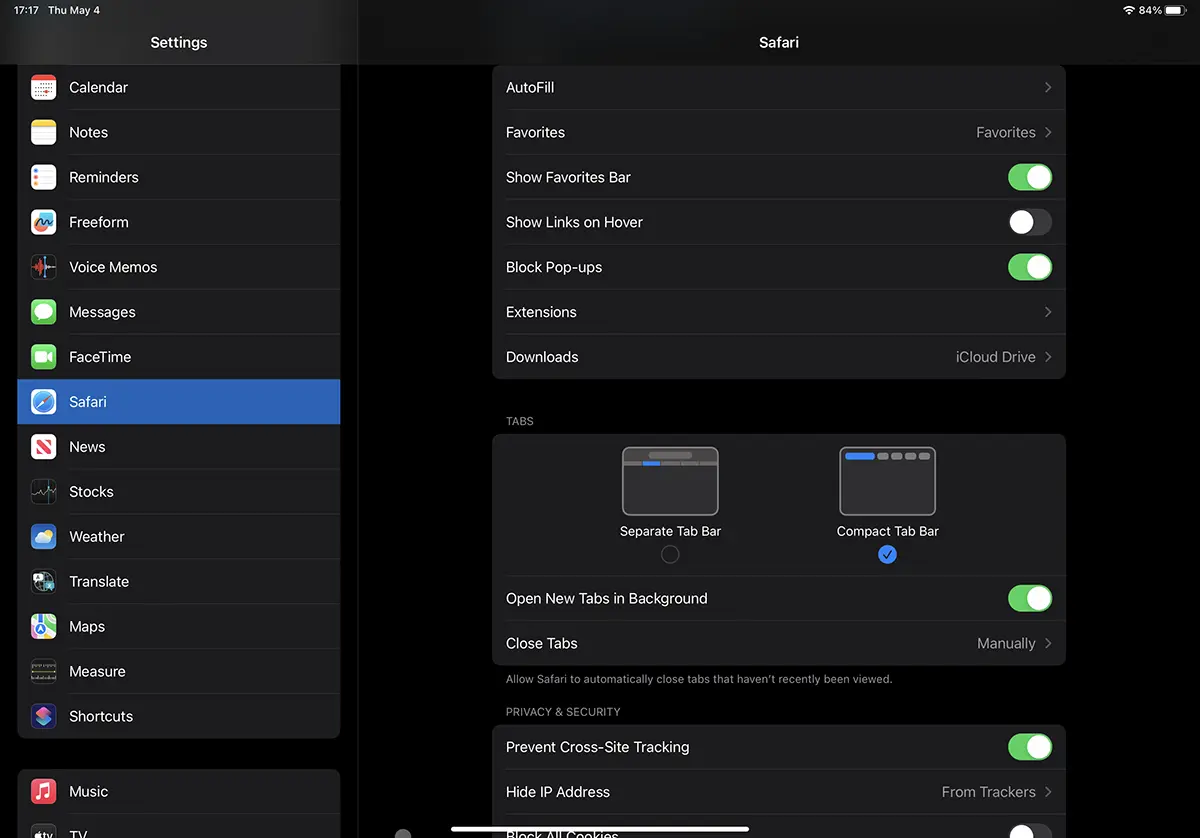 Extended support for the web standard
Safari is a reliable web browser that always supports the latest web standards, including HTML5, CSS si JavaScript. This means that you will always have an optimal web browsing experience, regardless of the sites you visit.
Personal experience with Safari
Personally, I use it Safari for almost 13 years, primarily for the synchronization support between iPhone, iPad, MacBook Pro si iMac. I use the functions intensively: Bookmarks, Reading List (option by which you can add web pages that you want to see later), the function of grouping tabs and of course, saving online accounts in Keychain. All these options are automatically synchronized on all devices Apple.