If you decided to buying a laptopWe do not recommend any form to throw a money cheatNo matter how promising it brandCPC. Whether the Toshiba, Acer, Asus, Lenovo or DellYou should know that these manufacturers have laptops for all budgets and brands can not be compared with each other, but models of laptops launched by these companies. You can choose between a Toshiba and a Lenovo for example, on the basis of quality / price ratio. By "quality" understanding not how glossy is the keyboard and how pink the clap is, but the components under the casing. What they offer and how much they meet from the necessities. Service is an important factor in "quality". There will be a further discussion in an article following this subject, which will most likely be "What should I know before I buy a laptop or a PC"
Finally, return to the title of this article / tutorial. These days we had an operating system installed Windows 7 on a laptop Toshiba Satellite series C. Several low-cost. Great was my surprise that after installing the operating system Windows 7 Ultimate 64-bit and after a series of Update, the laptop to remain locked on its own. After starting the operating system and loading Windowsacquis, mouseCPC and Keyboard remained inpracticabile. Blocked. I would have pressed any key or any key combination I would have done, system does not respond even to a Sound error. After several resets "Cold" (otherwise I would not have had as restart it) I managed eventually to get in BIOSwith repeatedly pressing the button fast F2. Toshiba has a very fast system startup, and often "escape" sequence Entering the BIOS. To succeed as press must immediately Power button sa repeatedly and quickly press the button F2. I saw that many owners of such laptops as forums complain that they can not enter the BIOS. Yes, it can. But you need to workout something like a gamer when F2 the press. After doing a check of BIOS, I set the default configuration. Something like "optimal load / Default Settings"As we have seen on other systems BIOS. Toshiba Satellite C has a BIOS very strange. With GUI which you can navigate with the mouse. It's the first time I saw a BIOS that can change mouse options. Finally. After I gave default settings in BIOSAt the restart I had another surprise. A message written in white on black, over which we have not managed to get any USB bootable nor Ala laptop connected to the external optical drive.
Reboot and select proper Boot device or insert Boot Media in the selected boot device and press a key.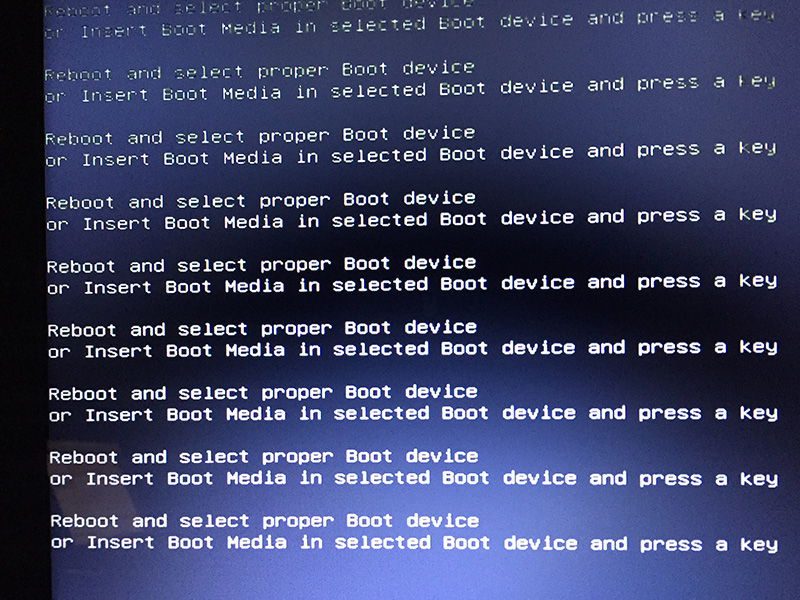 Solving this problem It is simple. Enter BIOS > Advanced > System Configuration > Boot Mode. Here are two options. UEFI Boot si CSM Boot. If you have it installed on your system Windows 7 or Windows 8, use CSM Boot. Even if the system architecture is installed on 64-bit. For Windows 8.1, UEFI Boot is correct option.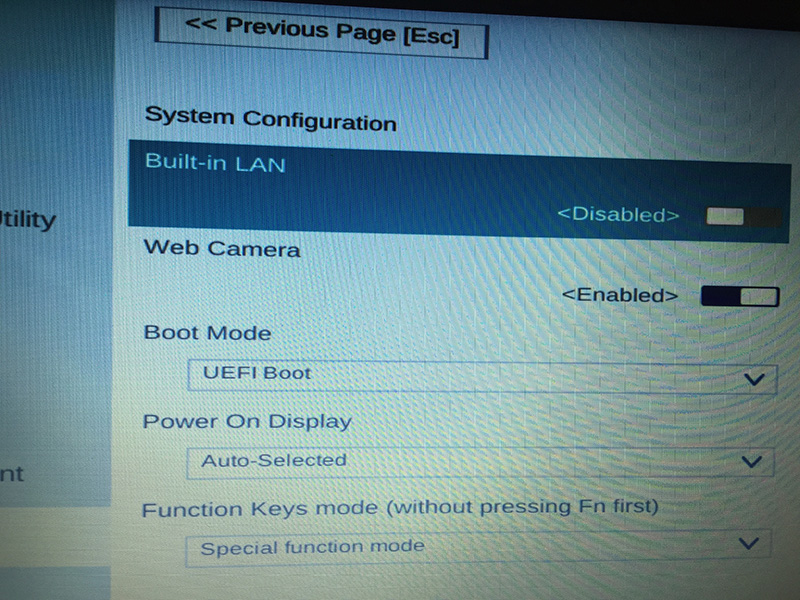 What is UEFI Boot? UEFI or Unified Extensible Firmware Interface, is a standard PC firmware interface designed to replace the BIOS (Basic Input / Output System) Traditional. This tehonologie resemble the architecture of traditional BIOS, but offers better Security before the boot sequence and boot sequence before the operating system, thus preventing the possibility of a bootkit attack type. Another benefit offered by UEFI is the superior speed of the operating system when laptopCPC recovers from hibernation and support for drives larger 2.2 TB. Normally, all operating systems Windows pe 64-bit architecture using UEFI technology.
In a future article we will detail how you can install Windows 7 and Windows 8 on a laptop with UEFI BIOS. Until then, solved the error "Reboot and select proper Boot device or insert Boot Media in the selected boot device and press a key."Disabling UEFI.
[Laptop / Notebook] Reboot and select proper boot device or insert Boot Media ...