In contrast to the Windows 7, Windows 8 does not have a direct interface to create ad-hoc wireless connections, And although users can turn to the method applicable through Command PromptacquisAre enough people who are not comfortable to use DOS commands or other tweaks (More for self-preservation, if not sufficient knowledge about Windows) And would prefer a simpler method. For them there are several options, namely third-party applications, With which you can create fairly quickly and safely WiFi hotspots to be able to connect and the mobile provided (such as smartphones) the Internet (In the absence of wireless routerObviously). A hub application is Virtual Router Plus.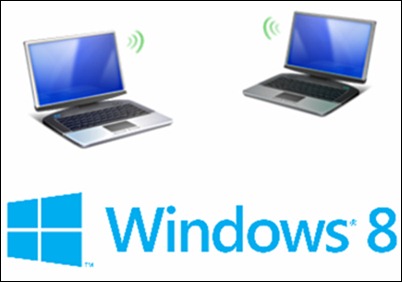 Virtual Router Plus is a free application si portable (No installation required) through which users can turn computer connected to the Internet a virtual router (Wifi hotspot). This allows side-stepping shares many types of Internet connections, including wireless, modem, LAN, Dial-up or mobile.
Virtual Router Plus is simple interface, easy to use by all types of users Windows. They have to choose name for network (SSID), To set password and select type of network (ie WiFi), Then to click on the button Start Virtual Router Plus to activate hotspot.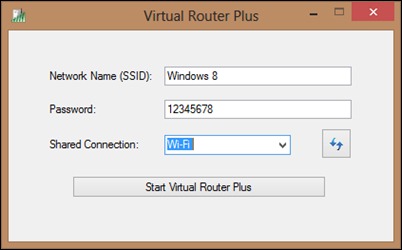 After activating the wireless network, it can be connected to any Wireless disponitiv (Smartphones, tablets, netbooks, printers, wireless, etc..), The connection is complete Secure by WPA2 (The safest wireless encryption).
Also, Virtual Router Plus can be used to improve signal router. Given that wireless adapters The mobile devices are not as powerful as those on laptops, it can happen that they look as router out of range (Outside cover) and it can not connect to the internet. The Virtual Router Plus, users can use computers supplied as amplifiers / repeaters for signal.
Note: Application compatible with Windows 7 and Windows 8 (32 and 64 bits).
STEALTH SETTINGS - Transform yours Windows 8 computer in the WiFi Hotspot with Virtual Router Plus
Transform your computer with Windows 8 in a WiFi hotspot with Virtual Router Plus