Any application installed in the system do what Registry changes and in core files thereof, and when uninstalled, these changes remain "legacy". Over time, these changes crowded Registry and create lags in the reaction systemEven cause errors thereof.
Uninstallerele are applications created precisely to avoid such problems, aimed at completely uninstall any application that we also want a system, but most of them do their job, or more or less than is necessary: ​​some not clear how other clean and what not. In addition, uninstallerele which is installed on a server in turn can leave marks when removed.
GeekUninstaller is a Free Uninstaller si portable (ie does not require installation) That not only uninstall applications we should not, and scans to clear all entries made by them in Registry or folders and Windows files.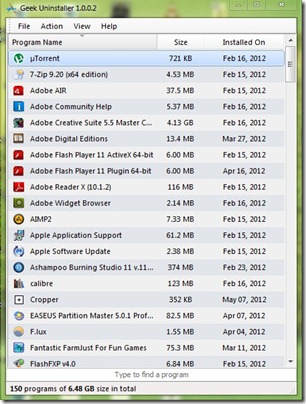 How does GeekUninstaller?
Immediately after launch, GeekUninstaller displays a list with all applications installed in the system, size in MB or GB date they were installedThey can be sorted by these parameters (name, size, date).
To Uninstall one of the applications from the list displayed, right click on it then select option Uninstall the menu.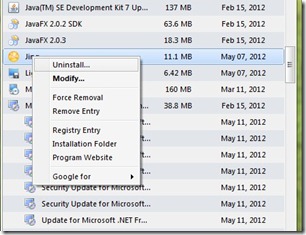 After uninstalling the application, GeekUninstaller will scan your system to identify "traces" left by it.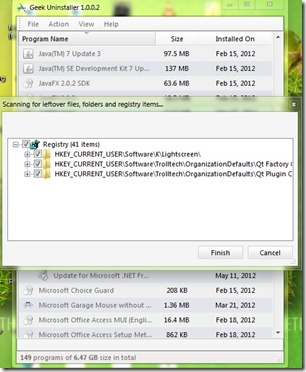 For applications that do not respond or are installed wrongThere option Force Removal which allows forced removal them.
Note: The application is available on 34 languages ​​and is compatible with Windows XP, Windows Vista, Windows 7 and Windows 8.
STEALTH SETTINGS- Portable uninstaller for Windows applications
Windows Uninstaller Portable Applications