Although there is only need for a few taps Updater applications installed iPhone or iPadMany users prefer to ignore updates, Most often for convenience, thus missing in November Feature Links or fixes the respective applications. For those users, the solution is simple (and as comfortable as ignoring updates): Auto App Updater.
Auto App Updater is a application for iOS which enables users iPhone or iPad sa automatic updates any application installed in Apple App Store. The process of updating is done backgroundAnd more, it can be programmed for certain intervals. After its completion, users are notified by a notification how many updates have been installed.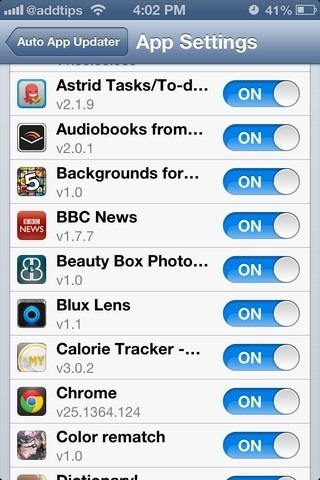 Users also have the option to add blacklist applications for not wanting installing updatesAnd also can set the Auto Updater app is not running than when device is connected to WiFi (to reduce data consumption).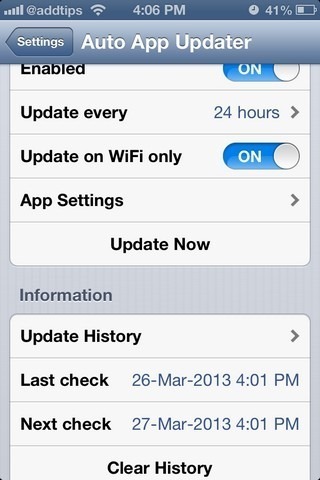 Auto App Download Updater (its price is $ 2.99).
Note: The application is only compatible with iOS 6 (in previous versions of the system it was necessary to enter the ID Apple for updates) and is only available for jailbreak devices (for Cydia installation).
STEALTH SETTINGS - Automatically update iPhone and iPad apps with Auto App Updater