Regardless OS they are designed, applications are updated frequently to be adding new Feature Links or to be solve various bugs to modify their interface or to improve them performance. Although some applications, such as Web browsersis automatically updatedWithout requiring user intervention, while others show Notifications when new versions are released, there are plenty of programs that must be inspected manually updated if either Help menuEither directly sites developers.
updating individual a applications installed on your computer It can be difficult and boring if we are talking of tens or even hundreds of applications required to achieve different tasks. To avoid making this process manually, irritating, but necessary optimal functioning of the installed programsusers Windows can appeal to Secunia PSI.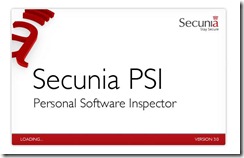 Secunia PSI (Personal Software Inspector) is a free by which users Windows can automatically update applications installed in the system (EXE, OCX si DLL inclusive). first program scans to identify all installed applications, then compare their versions with existing versions sites developers, and if necessary, updating applications automatically, without requiring user intervention and without interrupting their work.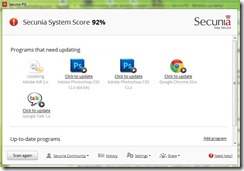 If an application can not be updated automatically when Secunia PSI notify the user about the existence of a new version of it and that the update must be done manually. In addition, Secunia PSI check non-Microsoft applications de vulnerabilitiesTo warn the user of possible risks.

By default, after installation, PSI Secunia will start with Windowsul, to be able to automatically check and update applications with older versions. If you do not want the update to be done automatically, but only when you have time to monitor it, you can disable this feature from Settings.

Note: Application compatible with Windows XP (SP3), Windows Vista (SP1 or later), Windows 7 and Windows 8 (does not work for Metro applications, installed from Windows Store).
STEALTH SETTINGS - Automatically update all apps in Windows with Secunia PSI
Automatically updates all installed applications Windows with the PSI Secunia