The vast majority of applications for Android require certain permissions order to function, the permissions displayed installing applications for users to have idea of ​​the changes made by these applications (for example, if the application requires writing data server or knowledge of user location to work, it needs permission to do those things). Many users but do not have the patience to read the permissions required by applications you install on a server, which can lead to some unpleasant consequences, given that many applications for Android sky permissions that are not required for operation, or use permissions to invade privacy users.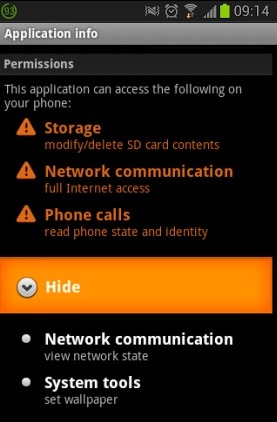 Bitdefender Clueful is a free application for Android which scans all applications installed on your computer to identify whether they pose risks to privacy user. Clueful applications scanned splits into three categories risks: high, moderate si low, On which displays Score Security of that system (the higher the score is lower, the more the risk is greater).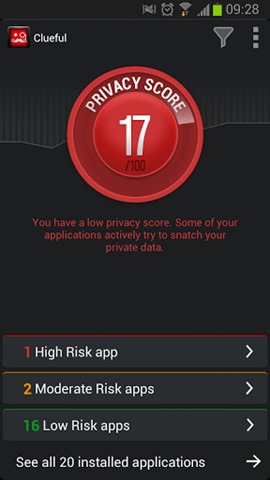 Users can access each category partly to find out applications that they belong and are permissions who may be risks for privacy. In addition, Clueful gives users the ability to uninstall applications directly from info screen about them (feature quite useful if identified high-risk applications or applications that users no longer use).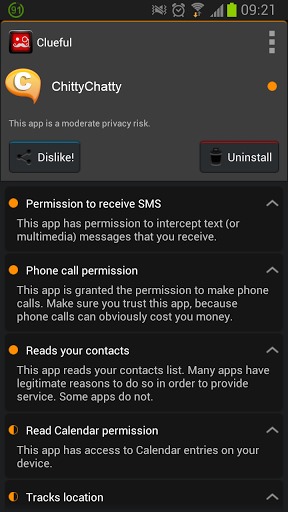 Also, users can filter applicationsThey were divided into different groups such as Can cost you money, Use very intrusive ads, Have access to very sensitive time or Track your location, On which users can determine which are the most highly risky.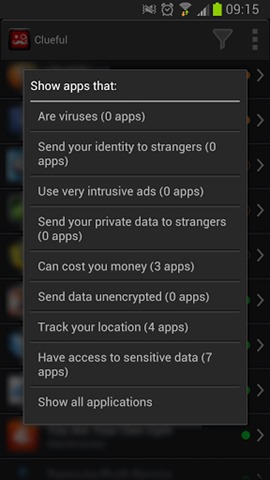 Download Bitdefender Clueful (via Google Play).
Note: Bitdefender Clueful Cloud uses to access the latest information about applications available for Android.
STEALTH SETTINGS - Check your Android apps permissions with Bitdefender Clueful