Many programs you install pe Windows 7, They put processes / Applications startup (Windows Startup Programs) to be automatically launched each time the computer.
As the number applications from Windows Startup greater, the our operating system It will be hampered. The system will performances weaker both at startup and during operation. Therefore it is highly recommended that unnecessary processes Windows Startup be eliminated (Remove Startup Programs in Windows Vista).
WhatInStartup is a portable application (No installation required) that helps us to identify and manage processes 7 Windows Startup.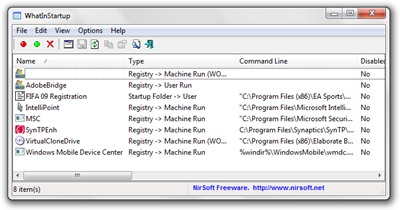 For each process in the Windows Startup present, the application WhatInStartup help us find detailed information. Location of running application, information about the application (developer or company manufacturing, application registry - Windows RegistryThe date on which it was created, type ..) and properties.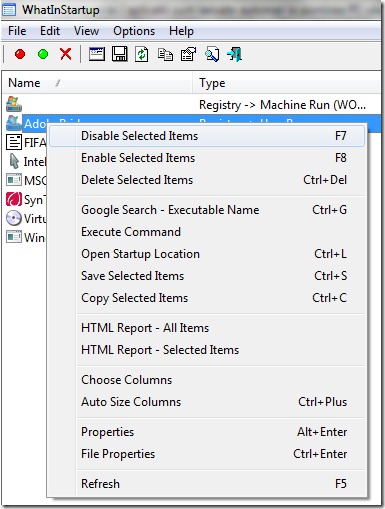 With the option "permanent Disabling"WhatInStartup can stop the automatic launching of an application or software starting with calaculatorului. In addition, WhatInStartup help us identify the processes put in place by various Windows Startup Virus or applications malware.
Download WhatInStartup (7 Manage Windows Startup Program List)
The application was tested on Windows 7 Ultimate x64 (64-bit).
Stealth Settings – See what programs / applications are launched automatically when your PC. Delete unnecessary programs from Windows Startup.
See what programs / applications are launched automatically when your PC (Windows 7 Manage Startup Program List - WhatInStartup)