One of the biggest news and surprises Windows 8 Consumer Preview was Start Orb's disappearance and Start menuBut not for those who want to test new operating system it is a pleasant surprise. Windows 8 Consumer Preview is even different than Developer Preview from Windows 7, which means that everyone who works with Windowsthey were taken out of the comfort zone of the habit when they installed Windows 8.
For those who have difficulty using Start screen which replaced Start Menu in Windows 8 and who want the help of a little familiarity to get used to interface and the working of the new operating system, we present in this article application ViStart.
ViStart is a replacement third-party for Start buttonOriginally developed for Windows XPIn an attempt to give Start Orb's and the Start menu look more like the one in Windows 7, which works perfectly well in Windows 8.
if you use ViStart to restore Start Menu to Windows 8, Be sure to give Decline la RevoClean Pro If you do not want to wake up the application installed and do not know where aa appeared in computer you (or give Agree if you wish to install).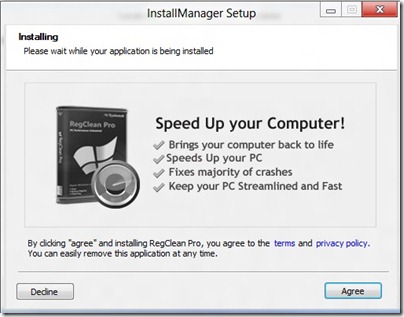 After installation you will see again ViStart Start Orb in the bottom left corner of the screen (On the left side Taskbaracquis). If you click it, you will see Start Menu that you used in previous operating systems.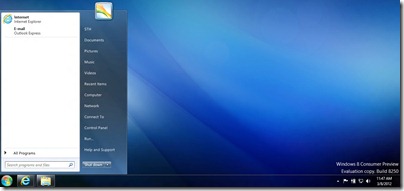 Installed your Start Menu ViStart it works almost like the one in Windows 7, the only difference being that does not allow adding shortcuts by Pin to Start Menu. Moreover, displays most frequently used applications by users.
For configure Start Menu, Right click on the icon ViStart of systray and select Options. There you will have the opportunity to change default browser System or e-mail client used and you can do custom settings for more programs.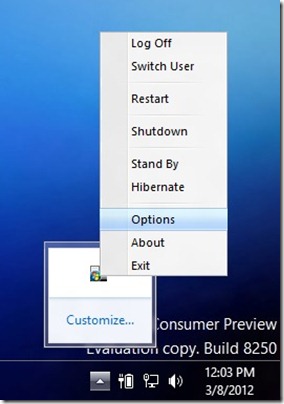 A bonus for those who use ViStart with Windows 8 is the same as Start Menu will take over the command WindowsWhich means that if we press that button, it will open the Start menu ViStart installed, not Metro Home available Windows 8. To open it, we must either go with the mouse in the lower left corner of the screen, or use Charms menu, You can open the resulting mouse is in the upper right corner, or in the bottom right of the screen.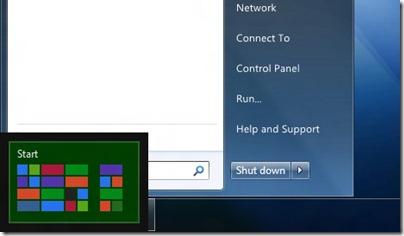 Note: Before installing ViStart, keep in mind that this is just a replacement for the Start Menu, does not activate the disappeared Microsoft, and also that Windows 8 is still in beta and the applications installed on it can experience any errors.
STEALTH SETTINGS - ViStart gets Start Menu back to Windows 8
ViStart brings the Start Menu back to Windows 8