I talked in the previous tutorials about what is it Modern Standby si how you activate or deactivate Modern Standby pe Windows 10 si Windows 11. In this tutorial we will see another way of standby present on computers, but not activated by default and for laptops. What is Hybrid? Sleep and how do you activate this mode of standby on laptop with Windows 11 or Windows 10. Step by step tutorial that everyone can understand, without needing to be a computer expert.
module Sleep classic (S3) I saw that it puts open applications in RAM memory, offering a shorter time to enter and exit the state compared to Hibernate. The way of standby Hibernate puts the activities from the moment of hibernation into a file hiberfil.sys pe hard disk.
For computers, Microsoft also activates default how standby Hybrid Sleep for computers, while for Hybrid laptops Sleep must be activated manually by the user.
What is Hybrid? Sleep and how do you activate this type of standby on laptop with Windows 11 or Windows 10
module Sleep (S3) saves the data in the RAM memory and has a low energy consumption. Module Hibernate save the data on hard disk, and the energy cost is zero. If a laptop is in the mode Sleep and the battery is completely consumed, there is a risk that the applications, the documents saved in the RAM at the time of the shutdown, cannot be reopened when the device is restarted. Get lost.
What is Hybrid? Sleep?
Hybrid Sleep it is a combination between Sleep (S3) and Hibernate. The data of the applications opened when entering Hybrid Sleep I use the same storage architecture as at Sleep (S3), however from the RAM memory, the data is saved on the hard drive. In the event that the laptop or computer remains without electrical energy at all, the user will not lose the open applications and documents from the moment of entering the state of standby. All this time the laptop or computer enters a state with reduced energy consumption. Low power mode.
How to activate Hybrid Sleep pe Windows 11 or Windows 10?
1. You open Control Panel then Hardware and Sound.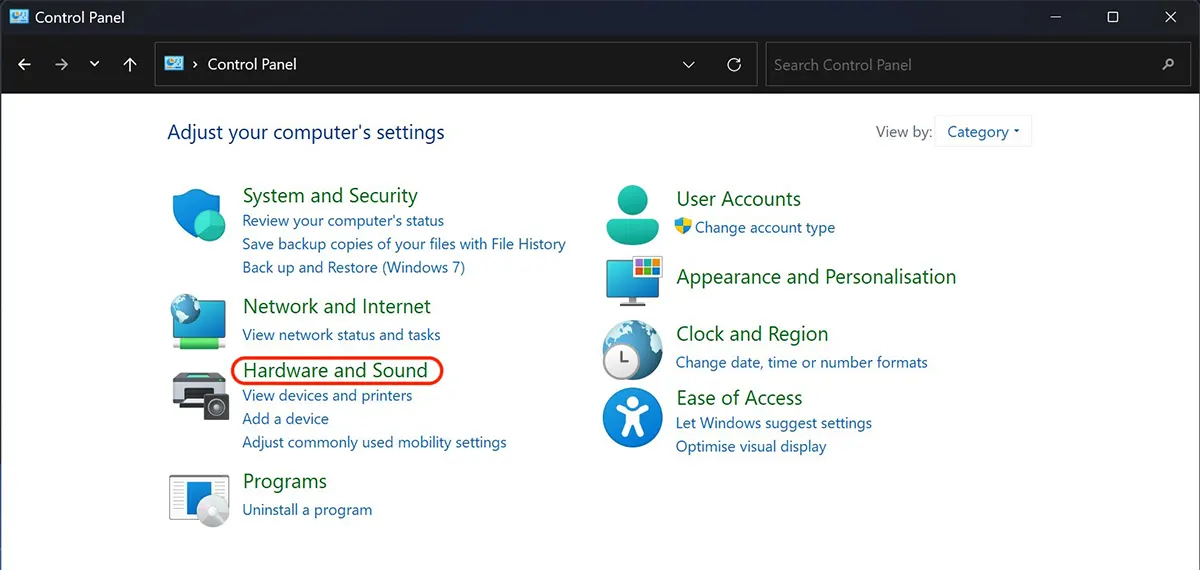 2. In Hardware and Sounds click on Power Options.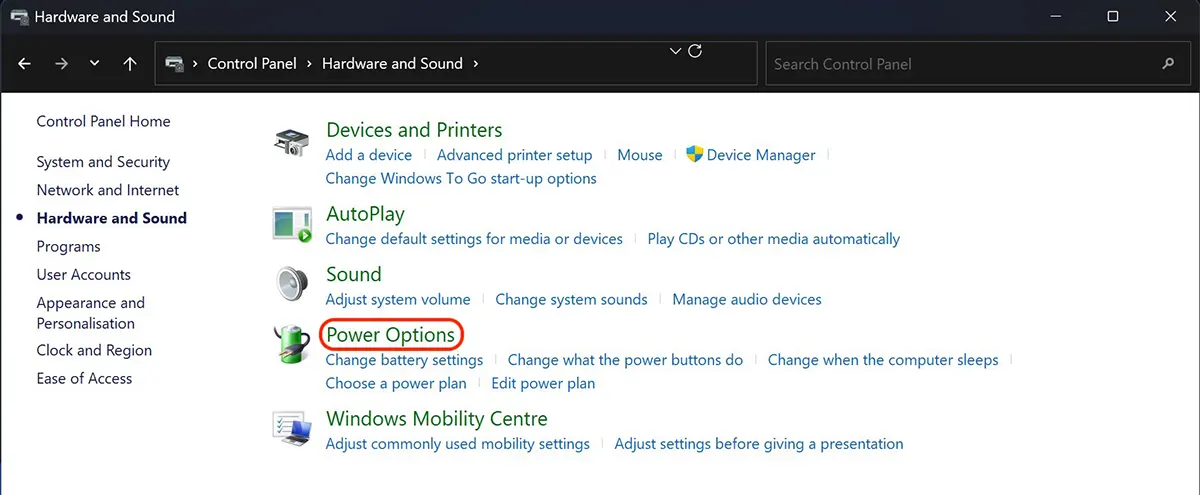 3. Change plan settings in Power Options.

4. click on Change advanced power settings.
5. Go to the energy plan settings Sleep → Allow hybrid sleep → On.
Hybrid Sleep on the laptop you have the possibility to choose the activation for the scenarios in which it is connected to the electricity source or runs on battery resources. Click Apply to save changes.