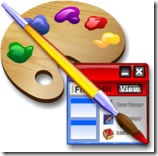 Certainly most users XPWho were not satisfied with classical theme (And expressionless) thereof, already know what it means WindowBlinds.
WindowBlinds is a one-of-a-kind utility that allows Windows users to Completely change the look and feel of the Windows interface by Applying a new skin.
A few days ago, the team Stardock announced the release 6.4 of WindowBlinds, version that is compatible with the operating system Windows Vista. This version offers more control on change skins (adjustment transparency and the level of blurchange fonts, Change background sites) and has included Object Desktop (Utility forward be bought separately The WindowBlinds).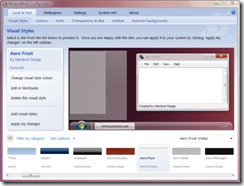 Compared to previous versions, 6.4 WindowBlinds comes bundled with the following characteristics:
    * Support for glass menu bars on Windows Vista
* Support for a different mouseover image on the right hand side of the Start Menu
* Control over the background color of the Start Menu & "Programs" list
* Double Clicking the top left of a per pixel window Will now close it on Windows Vista
* Control over the color & font text search box
* Better control over the Start Menu fonts & colors
* New section to allow a custom mouseover image used on the "Programs" link on Vista versus the legacy solid color
* Start button overlay now supports animation
In addition, use this version not decreasing PC performance Your because it uses the latest features in terms of acceleration components hardware si not modify system files thereof.
WindowBlinds 6.4 - Vista Ready