After a few days, Microsoft officially announced next time event Windows 10, named The Next ChapterIt will be taken into the January 21 2015. As stated by Microsoft, the event will focus on updates to be included in the next version of the system (most likely in the same event will be launched version Windows 10 Consumer Preview) And that it will take a full day suggests that new sites feature list is quite long (or at least they will be quite complex).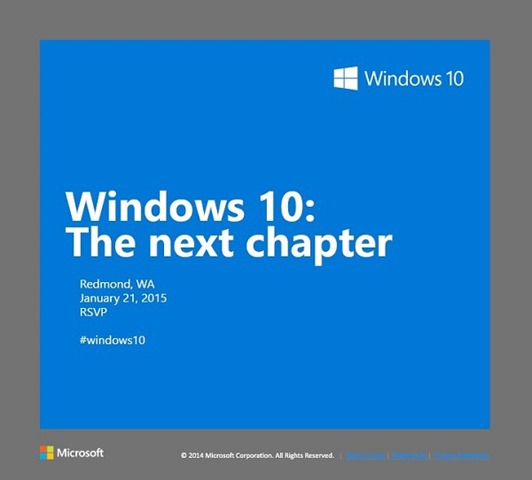 Meanwhile, the Internet has already appeared unofficial version Windows 10 Build 9901It includes some of Feature Sites that Microsoft will present in January, of which the most important are Cortana in system integration (virtual assistant being an integral part in Search), Merging control Panel si PC Settings a single System setup menu named Settings and change interface Windows StoreWhich will provide a vertical navigation.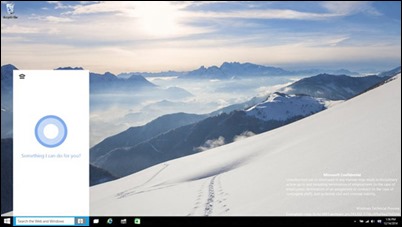 Other updates include a new design for TaskbarFew interface changes modern applicationsSuch as display Menu settings Modern applications within windows (right) and display larger buttons for menu, minimizing / maximizing and closing titlebarNew applications Xbox (which will most likely unify all the Xbox applications available in previous versions of Windows: Xbox Music, Xbox Video, Xbox Games si Xbox SmartGlass) and Remind MeAnd updated versions for applications Camera, Photographs, Alarms, Computer si Maps.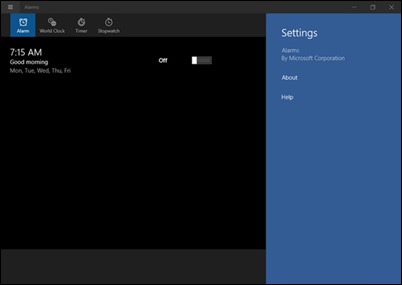 By event January 21 remained but little more than a month, enough time Microsoft to launch other new build sites Windows 10 and to include extra features designed to improve user experience.
STEALTH SETTINGS - Windows 10 Build 9901, a preview of Windows 10 new features
WINDOWS BUILD 10 9901, A NEW FEATURE PREVIEW OF SITES TO BE INCLUDED IN WINDOWS 10