An error still on Windows 10 operating systems is: The action can not be completed Because the file is open in COM Surrogate.
This error occurs mainly when the list a large number of thumbnails / icons of pictures in a folder with all too great volume.
In our scenario, this error occurred after I wanted to visualize icons over 2.000 pictures are in one folder, and then I tried to copy / move files on your hard disk.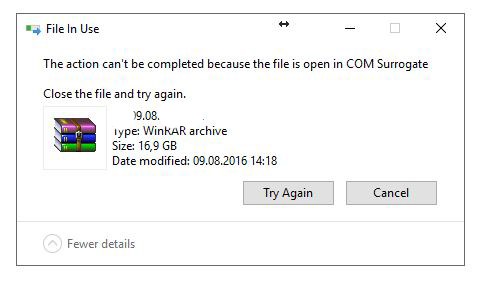 Windows 10 error, typical moving, renaming or deleting files pe Windows 10 (Windows 10 Pro), this appears if the files on the carrots we want to make changes are used in another process or the Windows Explorer / File Explorer process is blocked in another action.
For the most novice, we say that this COM is not a program / software. It is a substitute process of sacrifice that acts for other processes that are being interrogated. In our case, COM Surrogate appears for the executable: dllhost.exe.
Solving the Error Message: The action can not be completed because the file is open in COM Surrogate is very simple.
We open the list of current processes on Windows 10, Identify where the COM Surrogate then interrupt / stop it.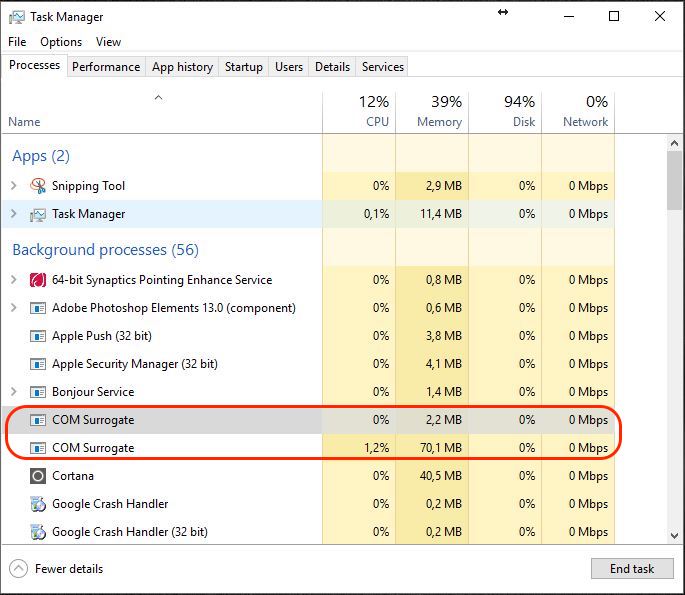 COM Surrogate can be found in Task Manager> tab: Processes. Right-click on process> end Task.
Once stopped the process, try to resume operations copy, delete or rename the file.
Windows 10 FIX ERROR: The action can not be completed Because the file is open in COM Surrogate