For those who have enrolled in the program upgrade Microsoft's operating system Windows 10, We have good news. During the day yesterday, Microsoft released the final version of Windows 10.
The new operating system is available at download/Update via Windows Update, for all who have signed up for Windows upgrade program. The new Windows 10 is available for both users Windows 7 and for those of Windows 8 or Windows 8.1.
How to download and install Windows 10
*This tutorial is addressed only to those who have "scored" PCs in the Microsoft Windows software upgrade. Insight here.
1. Whether you already have Windows 7 or Windows 8 / 8.1 installed, click the Windows 10 icon in the systray and check the status of your system update.


2. Click on "Get Windows 10"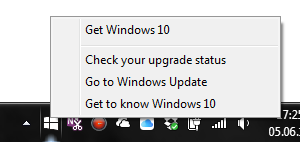 3. Accept "Terms and Conditions"(Not that you have a choice, if dort
To upgrade to Windows 10 :-))
4. In the next screen click on "Start the upgrade now"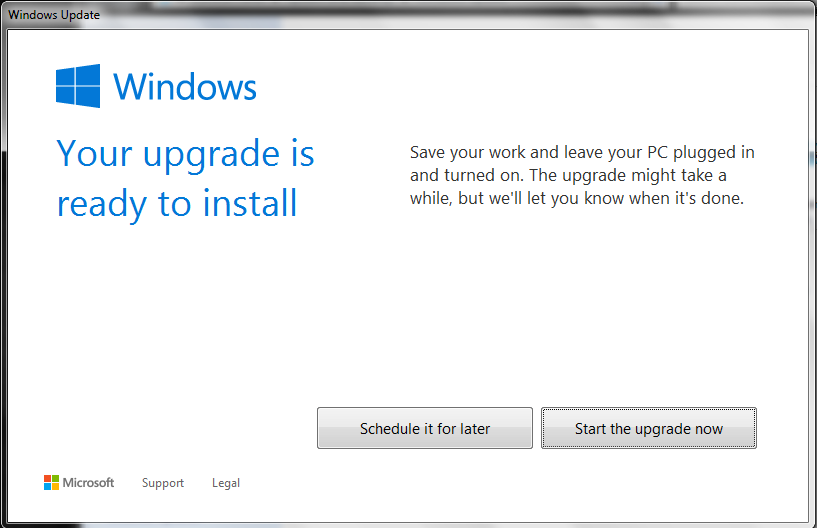 After this step will begin the upgrade process. You'll have to wait a while before we can do download and upgrade to the new Windows 10.
If you do upgrade to Windows 7 to Windows 10 and you have a user password on the operating system after the upgrade is complete, you can replace the username and password of an account related to outlook.com / msn.com, will be the login password of the account or with the a PIN you can set your
This upgrade is free, but keep in mind that if you use your system previously used has been hacked, You will not be able to activate the license for Windows 10.
Windows 10 was officially launched! Download and Installation