Microsoft has begun to test a new feature Bluetooth pairing operating systems Windows 10, which allows faster connection (pairing) between devices and Windows PC. The new feature would be available starting with the future major update to Windows 10 this spring.
This feature is already available for testers Windows 10 build 17093, and the first device compatible with the new fast Bluetooth pairing system is already implemented for Surface Precision Mouse. The new system involves the opening of a notification through which the user can quickly connect to a Bluetooth device near the laptop or PC with Windows 10.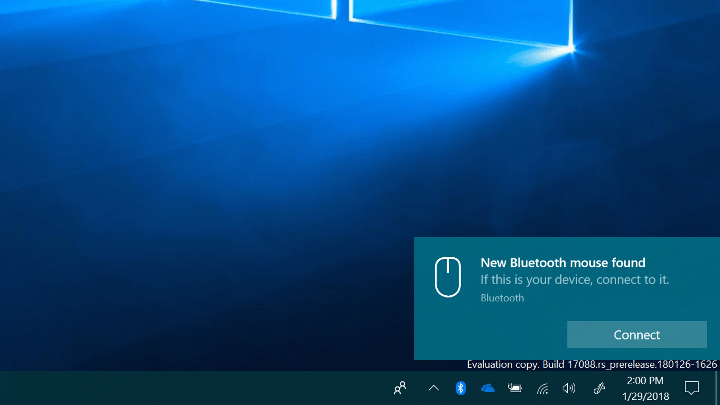 Users will be exempt from setting up the settings panel to connect a device via Bluetooth.
However, there is a small problem. For this Bluetooth pairing notification system to work, devices must also support this feature. In this regard, Logitech has given assurances that this new association support will be available on all devices produced by the company, starting this month.