microsoft decided to distribute Windows 7 SP1 ca automatically update for all users Windows 7 who still use original version this operating system. The reason for this decision lies close date will be ended support for Windows 7, namely April 9 2013.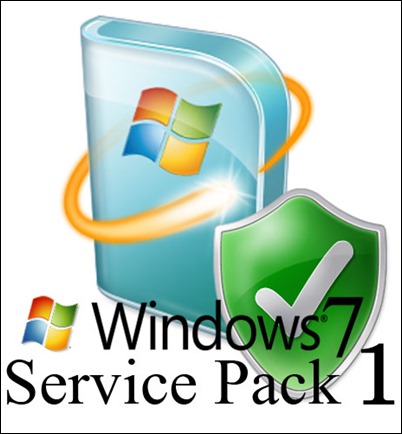 According Microsoft policy, Support for a company's product (this time Windows 7) ends 24 months the launch of a service pack for the product. Therefore, users who still use originals Windows 7 (Any edition) will be 1 automatically upgrade to Service Pack continue to receive Security updates for the system. If for some reason upgrade to SP1 not be made after the date of April 9 operating system will not receive any updates, regardless of its nature.
Both the Mainstream Support and Extended Support Phases for Software Require the product's supported service pack be installed to continue to Receive full support (including security and DST updates).

Security updates released with Bulletins from the Microsoft Security Response Center Will be reviewed and built for the supported service packs only.
SP1 automatically update will be available in the coming weeks only regular users (Consumer PC) computers not managed by Microsoft's tool such as WSUS (Windows Server Update Services) or SCCM (System Center Configuration Manager).
If you are among those who have not yet upgraded to Windows 7 SP1 and do not want to wait until it will be distributed as automatic update, you can download installation kit from here. The support offered by Microsoft to Service Pack 1 will last until January 13 2015and extended support for Windows 7 will end on January 14 2020.
STEALTH SETTINGS - Windows Service Pack 7 1 included in the automatic updates for the OS
Windows Service Pack 7 1 will be included in automatic updates for system