Next major update (And possibly last) operating system Windows 8.1, namely Windows Update 8.1 2 (equivalent to SP2 systems Windows earlier) could be released on August 12 this year, according to a report published in a Russian portal (PCPortal.org.ru).
Even if it is framed among Major update sites system Windows Update 8.1 2 come without Feature Links new and includes minor changes designBut will improve system stability and repair various Bugs si Security Errors(The date on which it is assumed that the update will be released is the date scheduled for the monthly Patch Tuesday).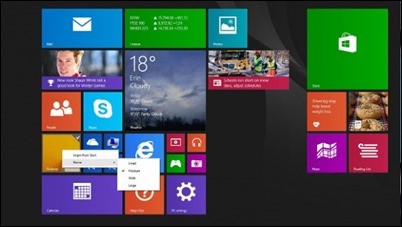 Although rumors that Windows Update 8.1 2 will include a return to Start menu operating systems Windows began to circulate since May April (When Microsoft presented a demo for new Start Menu the conference BUILD 2014), It looks like it will be delayed until the next OS release Windows 9 (Treshold), Which most likely will be announced in spring 2015. Obviously, Microsoft not confirmed any of these rumors (including one related to Update 2 launch in August, which said he has made no comment), which is why we recommend receiving them with skepticism, at least until when several information become available.
STEALTH SETTINGS - Windows 8.1 Update 2 could be launched on August 12th
Windows 8.1 Update 2 could be released on 12 August