As the release date version Technical Preview a Windows 9 close (30 September 2014) Online appear increasingly more details Feature-ups and changes that come bundled with it. From pictures density offered by the German WinFuture.deWho came into possession of a leak al 9 Windows Technical PreviewIt seems that some of the rumors appeared about the new operating system Windows will materialize.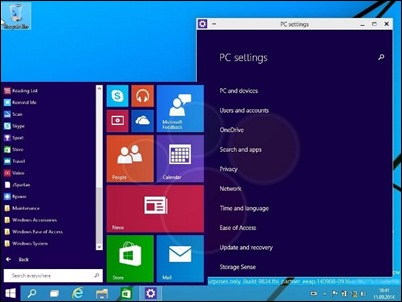 First, Windows design 9Though not abandon Modern GUI, Will be much closer in appearance to that of system Windows 7. Start Screenacquis will be completely absent if Windows 9 will be used a system with keyboard and mouseIt was replaced with a Start menu which will include both shortcuts for classic applications installed in the system, and tile sites for modern applications. In addition, the new operating system will include other menuDedicated System notifications (Similar to Notification Center included in Windows Phone 8.1). This menu can be accessed using a dedicated button on taskbar Notifications will group and chronologically (they will be deleted from the list individually, or all at once).
Virtual desktops will also become a reality in Windows 9This feature is confirmed by another screenshot, and some icons of native applications (e.g File Explorer) Will be modified so as to better match the style Metro the system interface.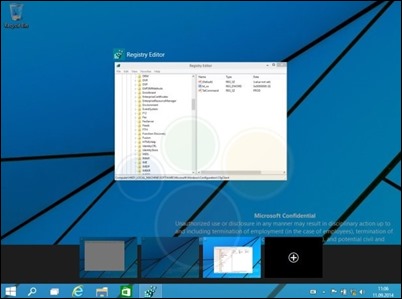 Regarding Internet Explorer browser, Final version Windows 9 will come bundled with IE 12Which in turn will bring some News: interface browser will include tabs in the above (similar to the Firefox or Chrome) And also will include a System Tools si addons.
STEALTH SETTINGS - Windows 9: news and screenshots of the future Windows OS
Windows 9: new details and screenshots of the future operating system Windows