The announcement was made by Apple since last week, but only today we noticed that in our country, the purchases we make from App Store, iTunes Store, iBooks Store, Apple Music And iCloud will be made in local currency. In LEI.
Hello,
Currency used in Romania for the App Store, iTunes Store, iBooks Store, Apple Music and iCloud storage space will soon be converted from euro to leu.

After the change of currency, any pre-orders or subscriptions will be invoiced in lei, and the existing iTunes gift balances will be denominated in the local currency.

Maximize your gift balances as soon as possible. During coin change, you may encounter problems viewing, using or capitalizing credit in the store.

For more information, contact Support Apple.

Regards,
Apple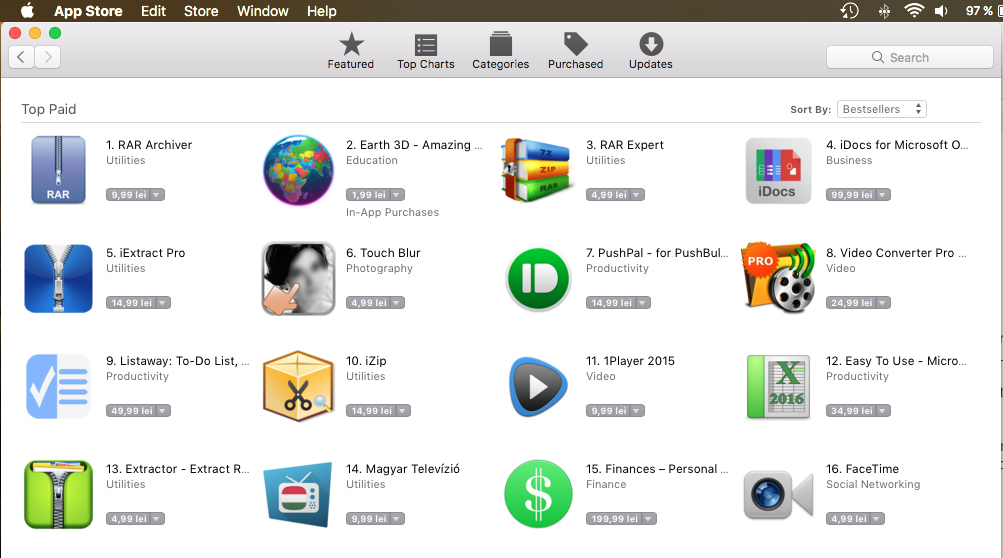 Moving from EURO to LEU local currency, Is an advantage for users who purchase applications, games, Music, ICloud storage space or other services from Apple. These were completed overnight. Some.
If we used one before credit card Associated with a Lei account, Every time I made a purchase from App Store, One had to do one Exchange / o Conversion Of LEU in EUR.
Starting Today, App Store and App Store prices are displayed in LEIBoth on MacOS (Mac, MacBook) as well as on iOS (iPhone, iPad).
A first advantage is observed at monthly subscriptions for Apple Music. Price of 4.99 Euro / month for individual subscriptions, it is now 19.99 Lei / month. If we were to make a conversion on The currency exchange today, we notice that the subscription Apple Music is Cheaper with about 2.3 lei. 4.99 EUR = 22.7 LEI.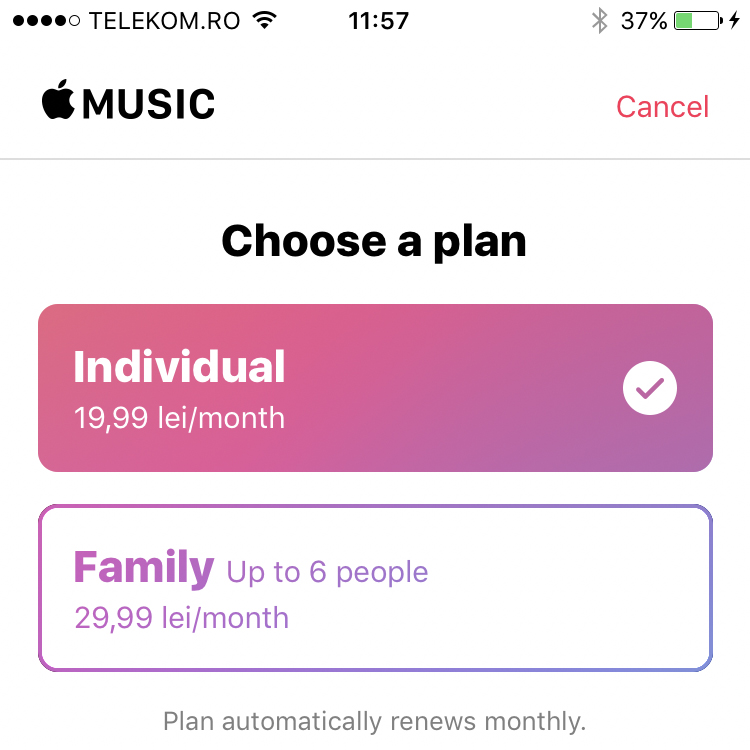 The more interesting part is that the number of those who buy applications and games from the App Store may drop. As a psychological impact, it looks like a better 9.99 Euro than 45.5 Lei.
An example would be Final Cut Pro X, which is now displayed in the App Store with the price of 1 499,99 lei. We have a price made up of 6 digits and even if it is the equivalent of a 329.99 euros, It was easier to digest in the European currency. :)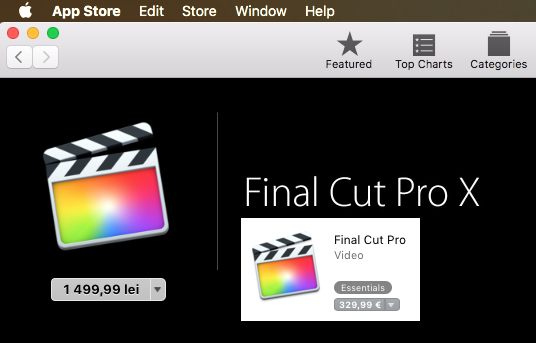 Apple it is not the only company in the United States that practices tariffs expressed in local fashion. Microsoft has already had several years since it passed its prices on products and services from European currency to local currency.
We hope that with the change from Euro to local currency. Apple will bring the service to Romania Apple Pay.
Apple changed currency for purchases from the App Store, iTunes Store, iBooks Store, Apple Music and iCloud