Starting with Windows Vista, Microsoft He decided to hide in default mode Account Administrator system, for security reasons. When we perform a installation a system Windows, beside user account requiring us to we create during the installation process (it will be the username you default then we will use to log into our system) are created yet two additional accounts, both inactive (or hidden) In default mode. One of the two additional accounts is Guest user site (A user with administrator privileges can activate it for users who do not have permanent access the system to prevent installing programs or changing system settings by minors), and the other is username Administrator.
Although Administrator account systems Windows it is not necessary to make changes System settings or to apply certain restrictions (User account created during the installation of the system has Administrator privilegesThe difference between that account and default system administrator account is that the first is UAC conditioningWhile not receiving warnings last question), it is often used troubleshooting (repair system or certain settings thereof).
If you are one of those users who have chosen to test version Technical Preview operating system Windows 10 and you want to activate the default administrator account this system, you can do so by following the instructions below.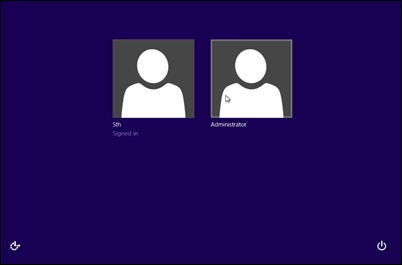 How to activate the hidden Administrator account from Windows 10 Technical Preview?
open a Command Prompt cu Administrator privileges (type: cmd in Start Menu or Start ScreenThen right click on result Command Prompt displayed and select Run as administrator)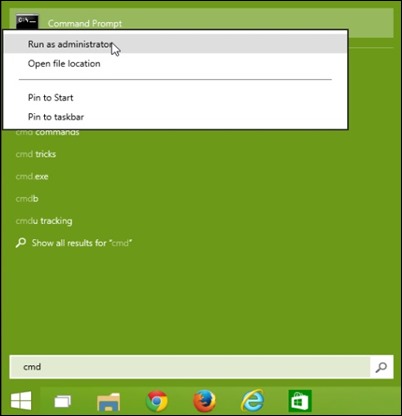 in the open window, type the command net user and give Enter to show all user accounts of the system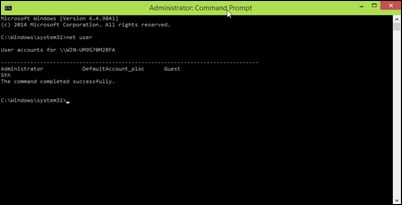 then to default administrator account active, Type the command net user administrator / active: yes (You can use the same order and to enable the guest account, e.g net user guest / active: yes)
To later disable again default administrator account, use the command (also in a Command Prompt with administrator privileges) net user administrator / active: no (You can use the same order and to disable the guest user or any other user account the system; just replace administrator cu the user name respectively).
Notes: If you do not necessarily need the default system administrator account for trovleshooting, it is not recommended to activate and use this account. Compatible tutorial for previous versions of Windows (starting with Windows Vista).
STEALTH SETTINGS - How to enable the default Administrator account in Windows 10
How can we activate the default Administrator account from Windows 10