Although most browsers supports HTML5, Most videos Available online still use Flash player for playing content. In operating systems Windows 8, Windows 8.1 si Windows 10, Internet Explorer comes with Adobe Flash Player plugin, Which means that users of this browser do not have to manually install that plugin to view Flash content available online.
In case of You can not view Flash content in browser Internet ExplorerMost likely plugin Adobe Flash Player is deactivated or require the installation of a Update.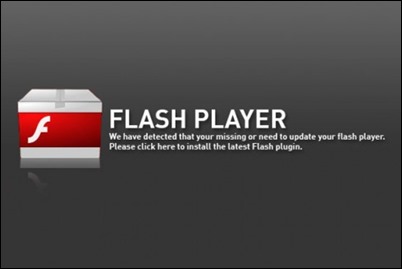 How to activate Adobe Flash Player in the Internet browser Explorer?
open Internet Explorer and click on the icon shaped wheel (Tools) Shown in the top right corner to open Settings menu
click on the displayed menu Manage add-ons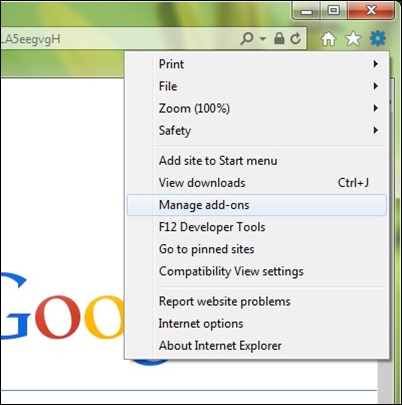 in the open window, click on the option Toolbars and Extensions (Left), and on the right the entry identified Shockwave Flash Object, Right click on it and select Enable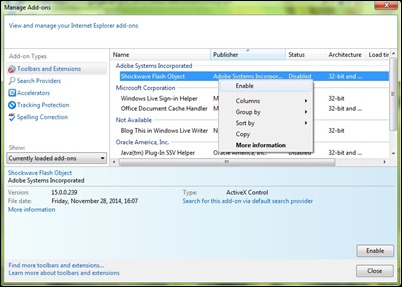 then restart the browser for the change made to take effect.
Note: If you are not sure if you have the Flash Player plug-in installed on the Internet Explorervisit Link this. Also on this page you can check and if you have the latest version of Adobe Flash Player installed on your system.
STEALTH SETTINGS - How to enable Flash Player on the Internet Explorer
HOW CAN WE ACTIVATE FLASH PLAYER ON THE INTERNET EXPLORER