Although Microsoft products the intrododus back Windows 10 un Start menuIt is different from the classicAvailable in Vista or Windows 7. First, Start menu al Window 10 includes functions Start Screen'sUsers can fix (pine) tile sites but by modern applications in it (right). Also, some shortcuts (or direct links), available in mod default in Start Menu in previous versions of Windows, missing missing from the Start Menu in Windows 10: control Panel, Default Programs, Personal folder etc.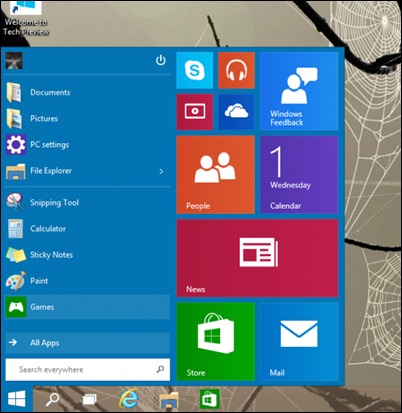 Fortunately, Windows 10 Start Menu gives users more opportunities Customisation, Such as resizing this change background color, The attachment of tile sites or shortcuts on the right or left of it, or adding links or item-specific sites such as Control Panel, Downloads, Videos, This PC, Personal Folder, etc.
Resizing Start menu in Windows 10 is very simple, causing the mouse cursor to the top (far) thereof and dragging up or down the menu.
Also, tile fixing sites or shortcuts is that Windows 7 or Windows 8: Is right-click on it and select Pin to Start.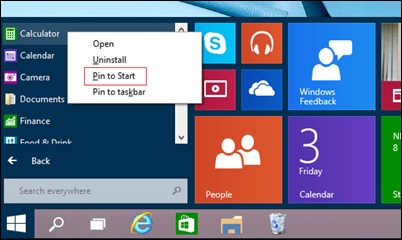 Tile sites set on the right side of the menu can be in turn resized (Users can choose from four predefined sizes: Small, Medium, Wide si Large) Can be rearranged according to user preferences (using drag & drop) And Live tile sites can be turned on or off as desired.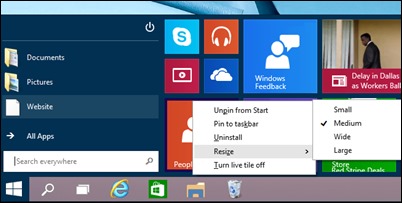 In addition, if you use modern applications too often or prefer to have a Start Menu clean and like (somewhat) at the Windows 7You can give unpin all tile sites and shortcuts fixed in its right side.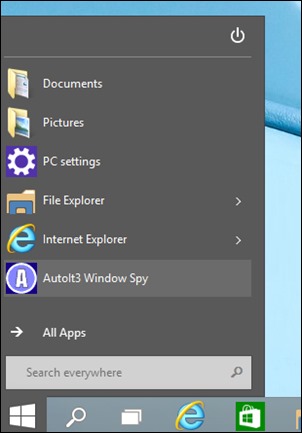 Using the method of Pin to StartAll tile sites / shortcuts will be mounted on the right Start menu; if you want to fix some shortcuts in left menu, drag those shortcuts over Start buttonAnd when the message is displayed Pin to Start menu, Release's shortcut (it will be fixed in the left side of the Start Menu).

Change background color Start menu (and implicitly Taskbaracquis and the edges of the windows) in Windows 10 is right-click on an empty space on it and selecting Personalize displayed menu. Then selcteaza desired color (There are not many options here) dialog Color and Appearance displayed.
For adding item-specific sites in Windows 10 Start Menu (Such as control Panel or this PC), Right click on an empty space on the menu and select Properties. Then in tab Start Menu click on the button Customize.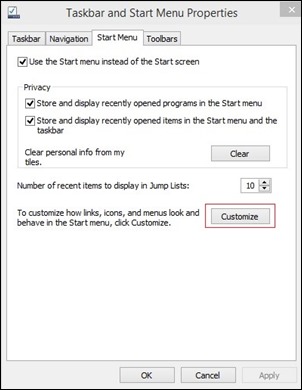 In dialogue Customize Start Menu displayed, check the items you you want to fix them on the left side of the menu (for control Panel You can create a Jump List with its sections frequently accessed).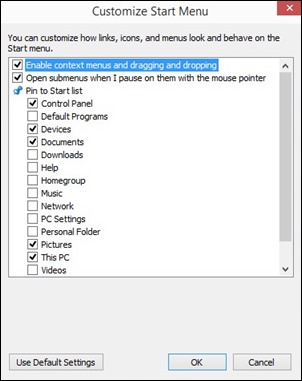 Note: The Start menu in Windows 10 allows fixing not only tiles or shortcuts, but also other types of files (images, archives, etc.) and even folders.
STEALTH SETTINGS - How to customize Start Menu in Windows 10 Preview
How can we customize the Start menu in Windows 10 Preview