Another new feature for OS Windows 8 it is also Lock ScreenSite, believed to be necessary for most users tabletsBut can be irritating to users desktop-hate.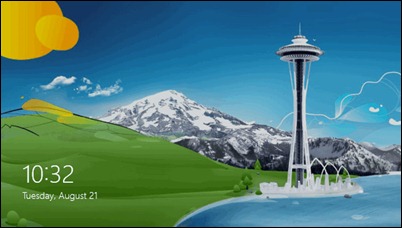 If you are among those in the latter category and you do not want your Lock Screen to be displayed every time you lock your computer when you can simply have it disable following the steps below.
What is disabling Lock Screen in Windows 8?
Daca disable Lock Screen in Windows 8When you power on the system or when you want to unlock, will be displayed directly login screenWithout the prior to be display and the Lock Screen (obviously).
How to disable Lock Screen in Windows 8?
open Group Policy Editor (type: Windows + R to open RunThen write gpedit.msc and give Enter)
navigate to Computer Configuration> Administrative Templates> Control Panel> Personalization
in the right pane double-click (or right-click> Properties) On the input Do not display the lock screen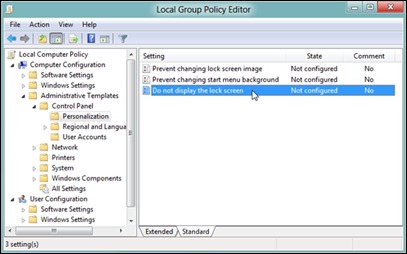 in the property selected EnabledThen click on OK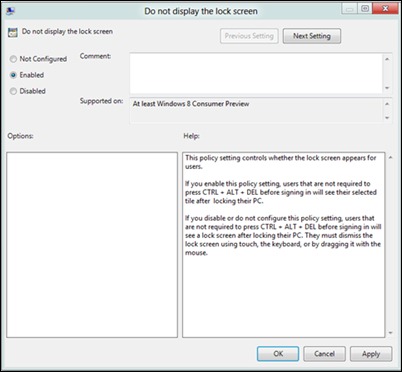 If you ever want to reactivate your Lock ScreenFollow the same steps above and select Disabled or not Configured.
STEALTH SETTINGS - How to disable Lock Screen in Windows 8
How to disable Lock Screen in Windows 8