Launched three years ago, at the end of 2011 interface Timeline Social network Facebook was not received with much enthusiasm by users. If you are among those and using Timeline because they have no other option, we have a solution for you: Remove Timeline.
Remove Timeline is a extension browsers Chrome, Firefox si Internet Explorer, which allows disable Facebook Timeline and displaying classic social network interface.
How does Timeline Remove extension?
in Google ChromeAfter installing the extension, a new icon is displayed in the top right corner of the browser (in toolbar by address bar); in order to interface disable Facebook Timeline, Give a restart browser or give a refresh window / tab that is opened Facebook (to reactive Timeline, Click the respective icon, then click on Status: TimeLine Remove)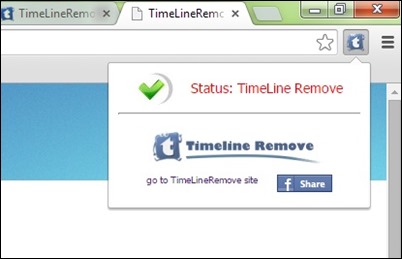 in FirefoxAfter installing the extension, give a refresh your browser for Timeline Facebook to be disabled (for reactivation its open Firefox menu and click on Add-onsThen, in section Extensions click on the button Disable in the right TimeLineRemove.com)

for Internet ExplorerThe extension comes in a zipped zip file; extract its contents, run the installer, then give a restart browser (To reactivate the Timeline, open Settings > Manage Add-ons> Toolbars ans ExtensionsThen click on the extension BHO_TIMELINEREMOVE.Bho and the button Disable)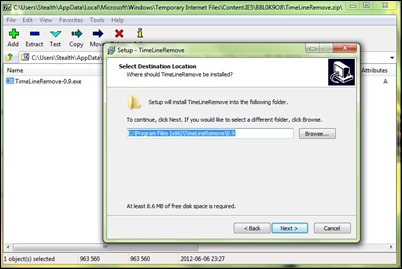 Note: After installing the extension Remove Timeline, you can view only your old Facebook interface; other visitors will see further Timeline interface.
STEALTH SETTINGS - How to disable Facebook Timeline interface in
How can disable Facebook Timeline in (Browser Extensions)