some software you install the system Windows they will not alter the functioning of keyboardOr by the addition of shortcuts (also many users Windows they get used to creating custom shortcuts for all sorts of activities, both the system and the applications installed in it) or even by change language keyboard.
In case of keyboard settings modified so that you are no longer able to understand why and how it should work, or if you want to assign shortcuts November and you have no idea if they are already used (and why), the easiest would be to keyboard reset to default settings to resolve any confusion (in addition, after resetting the keyboard settings you can start again to do customizations desired without encountering any problems).
How to reset the keyboard to the default settings in the systems Windows?
open control Panel and click on Region & Language (In All Control Panel Items) for Windows 7 / Vista or Language for Windows 8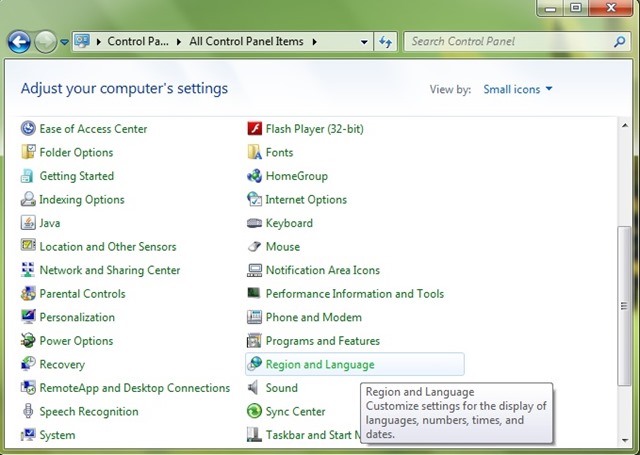 if you have more languages ​​installed in the system (If you do not, install at least one additional language to be able to reset the keyboard to the settings default), change the primary language used with one additional language, then return to the original language:
-> in Windows 7 click on the tab Keyboard and LanguagesThen click on Change Keyboards; below Default input language Select another language drop-down menu and click the Apply si OKThen repeat steps, this time selecting original language as a language default for the keyboard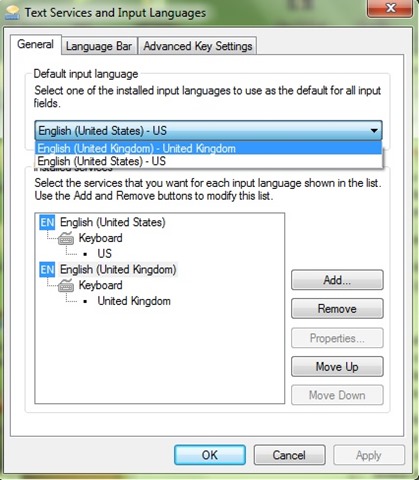 -> in Windows 8 select one of the languages ​​installed additional keyboard and then click on Move Up to set the language that the language default; then repeat the same steps with the language initially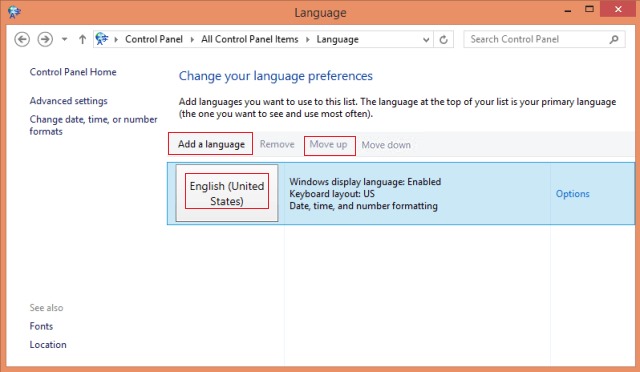 After you make these changes, your keyboard will be reset to the settings default (Which means that all custom shortcuts created on your keyboard will not work, and settings made third-party applications will no longer exist).
Note: If you add a new language just to be able to reset the keyboard to the settings default, after resetting you can delete the respective language without any problem.
STEALTH SETTINGS - How to reset keyboard settings to default in Windows