As I said in This article, Microsoft partially waived the feature System Image backup in the new operating system, namely Windows 8.1. Fortunately, those interested in creating such a backup image can do this by using Command Promptacquis (Or Windows Power shell). But how can we restore un backup created System Image backup in Windows 8.1?
Restore a backup image to Windows 8.1 cu System Image Recovery
Backup images of a system Windows can not be restored in the system, given that these rewrite the entire system. Therefore, in order to restore a backup so users need a System installation DVD (or USB bootable) Or a Repair Disc.
To restore a backup image with System Image Recovery in Windows 8.1 follow the instructions below:
enter media device cu installation files system (DVD or USB bootable) or recovery disk in computer
when viewed installation screen, Click on the link Repair your computer displayed in the lower left corner
then click on Troubleshoot displayed menu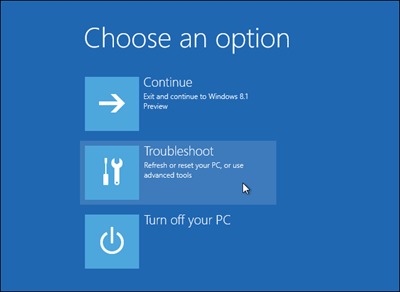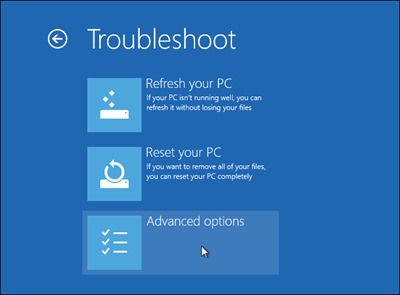 then click on System Image Recovery to restore the system using backup image
connect to computer external media device that you save the image backup you want to restore
then follow the steps in the wizard to restore your operating system
Success!
Note: Tutorial also valid for Windows 8.
STEALTH SETTINGS - How to restore System Image Backup in Windows 8.1
How can we restore a backup image to Windows 8.1