At work, most employees use as means of communication partners and / or departmental colleagues, electronic mail (E-mail). Every message sent from an e-mail work must mention in its conclusion that depending on who we have and contact telephone. For this we can define settings Microsoft Outlook 2010 a form Signature that would apply automatically to each email sent. To achieve this we access New Mail and in window Signature and Stationery Signatures can be defined for each account (if you have multiple accounts Email this mail client).
Field dedicated signature can also contain images, text, fonts, you can choose different types and colors or you can create a form in html. Signature insertion can only select E-mails or new and Reply-hate.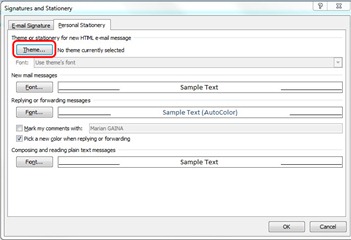 with option personal StationeryIt can set the font color and size and they write posts and or ReplyAPIs and the option Themes You can choose from a wide range of designs and background style message that we send.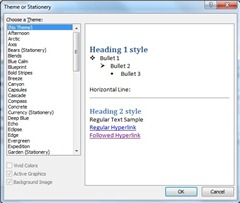 After establishing your favorite theme we no longer just have to start writing emailacquis and to determine if and when we need a mail signature and recommended what type of signature for outgoing messages.
How to setup Microsoft Outlook Signature in 2010